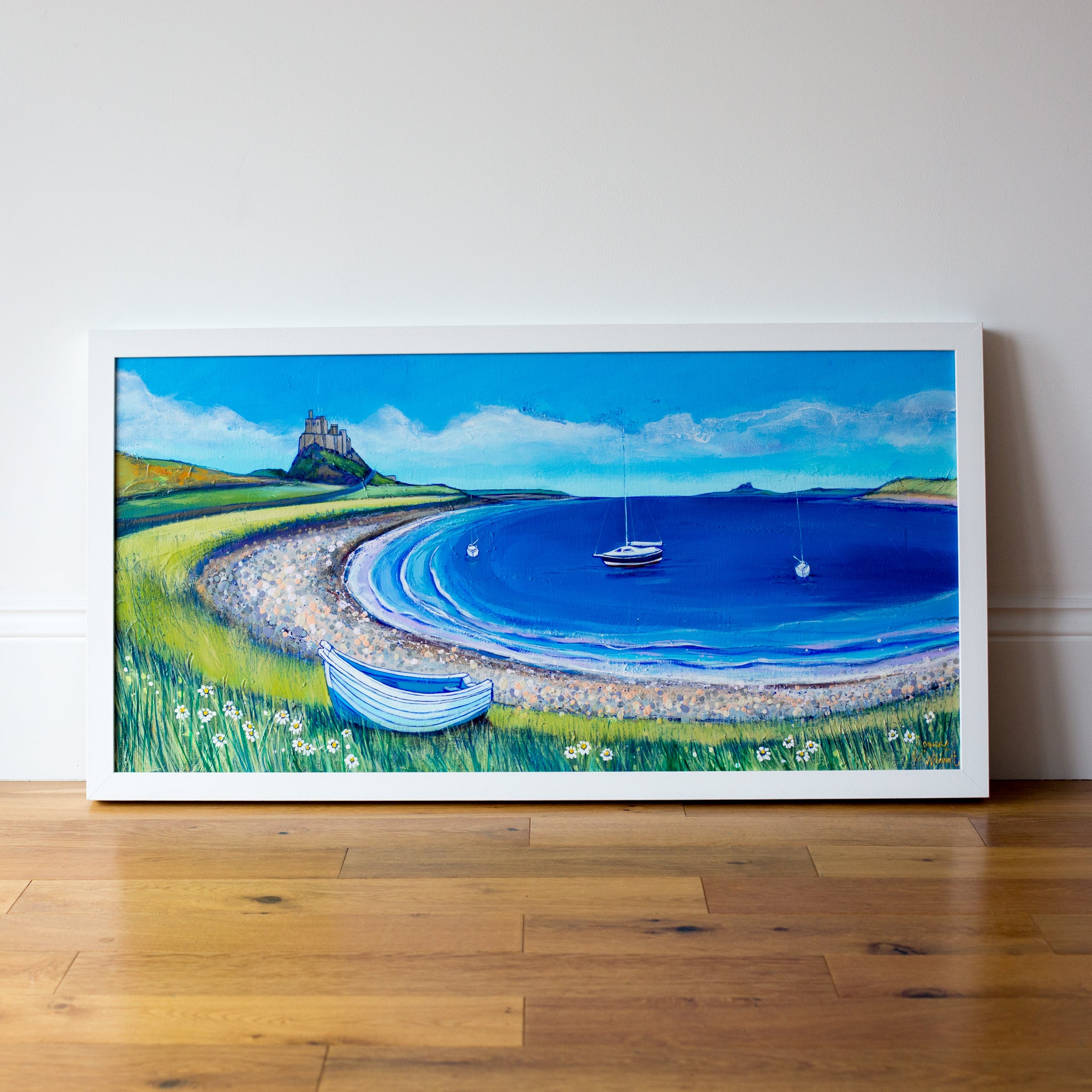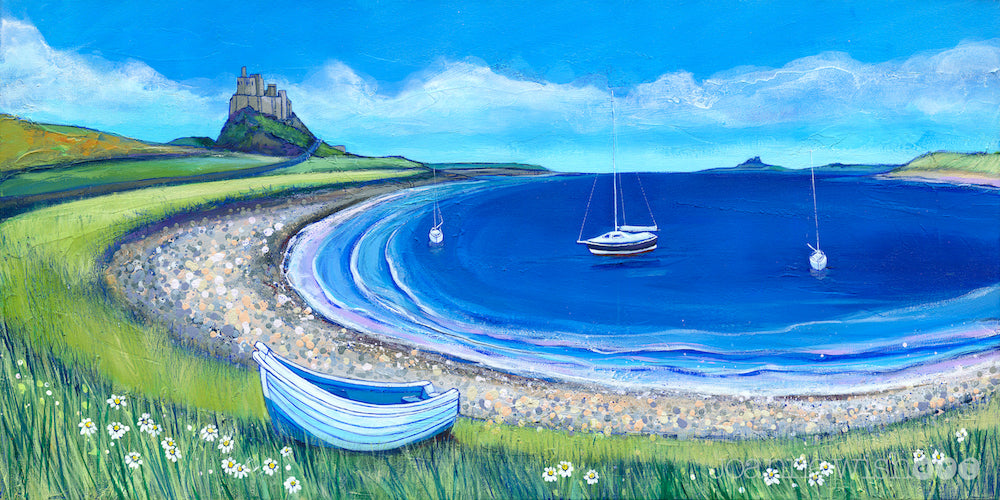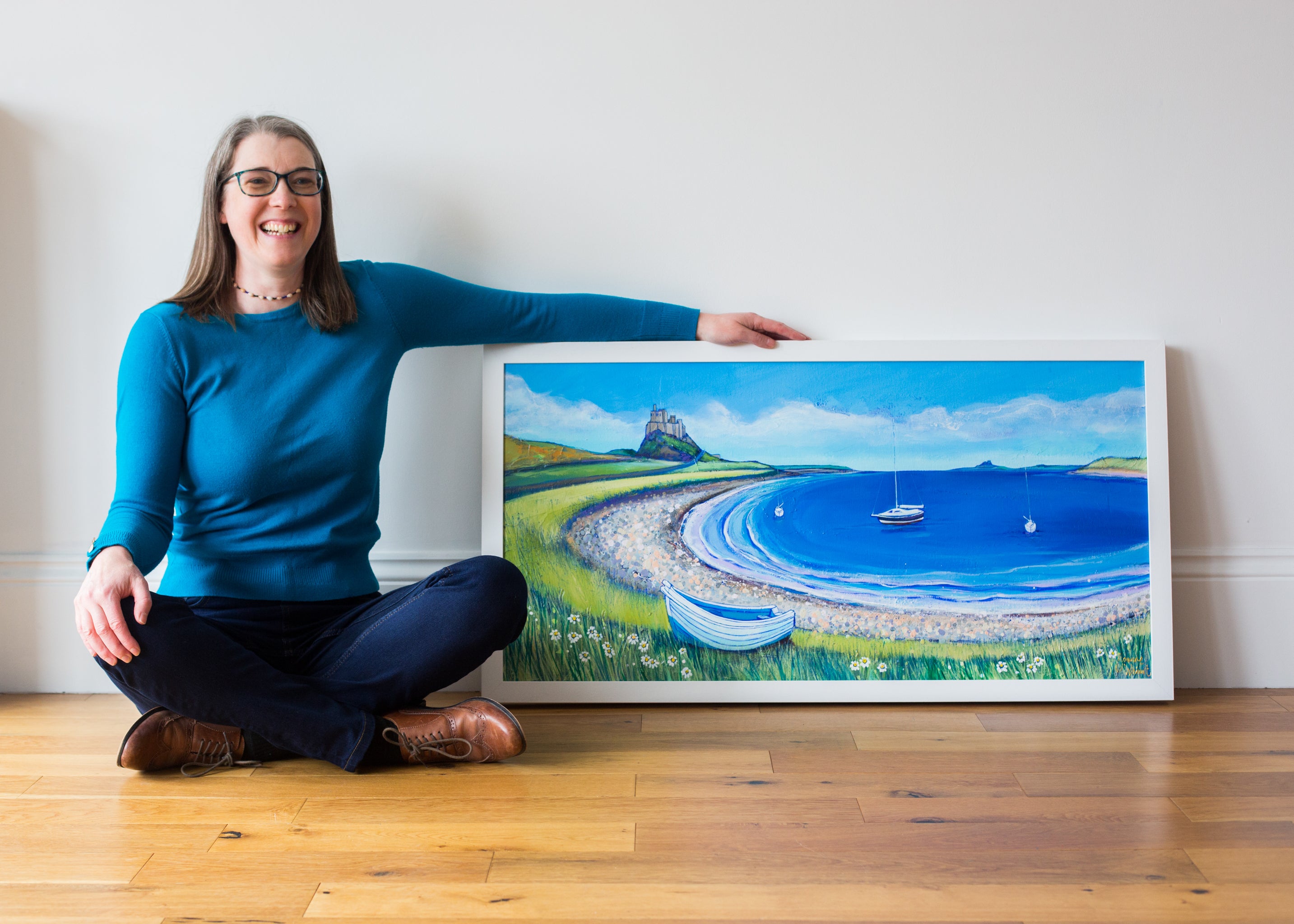 Blue Sky Over Lindisfarne - Northumberland Painting
This beautiful painting of Lindisfarne captures the island on a calm and bright summer's day. The wild flowers in the foreground are overlooked by the imposing world famous Lindisfarne castle, while boats bob peacefully in the tranquil waters of the bay.
This is an original painting by North East Artist Joanne Wishart, which would be the perfect size for above a sofa in your living room or above the headboard in your bedroom.
Acrylic on Canvas
White wood frame
Size: 105 cm x 55.5 cm 
Signed by the artist Joanne Wishart 
 *Collection only from the Joanne wishart Gallery in Cullercoats.  Or contact us directly to discuss delivery/prices.  0191 252 2686.