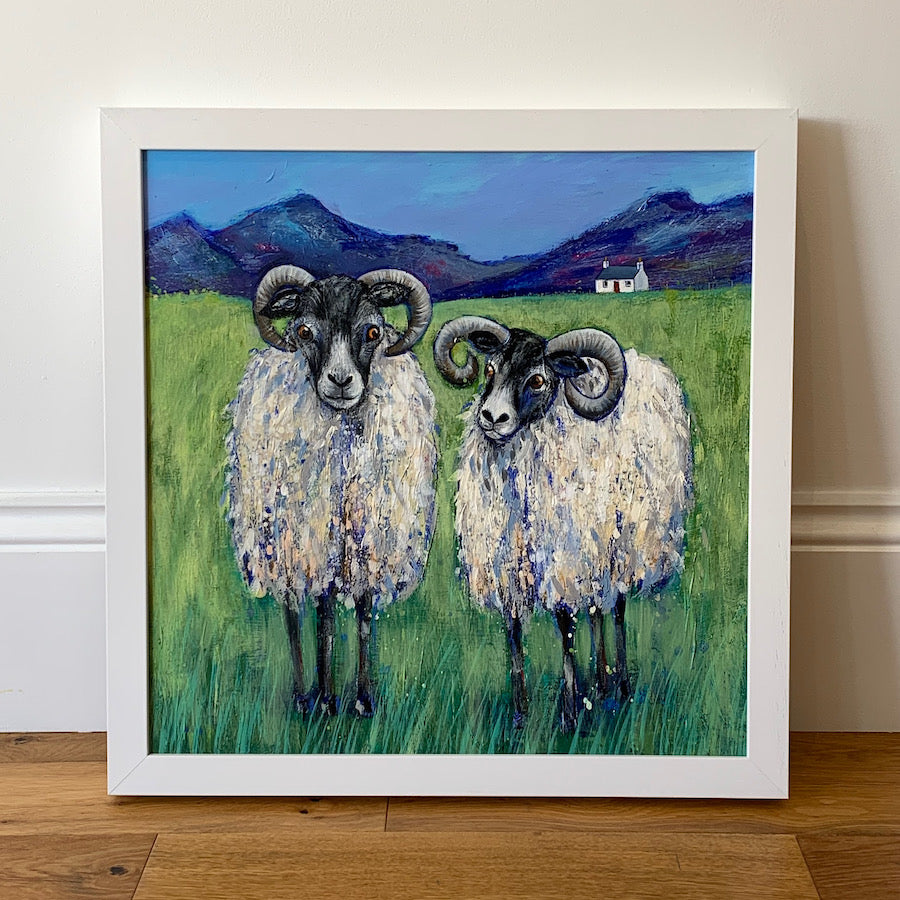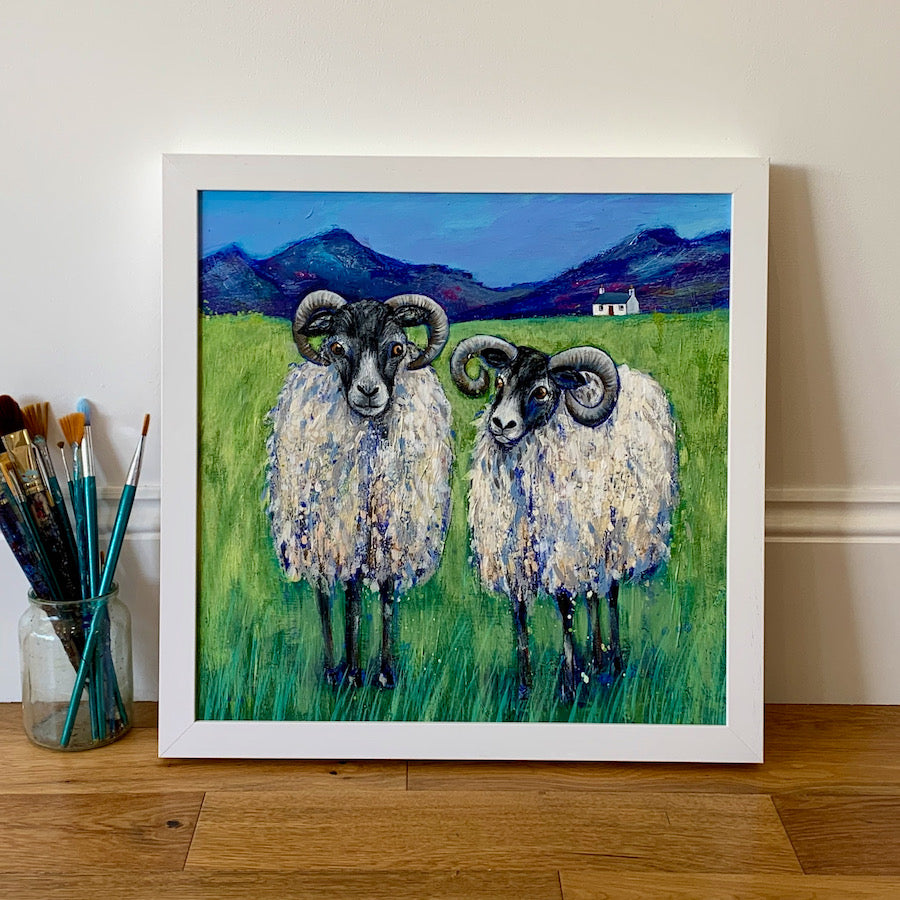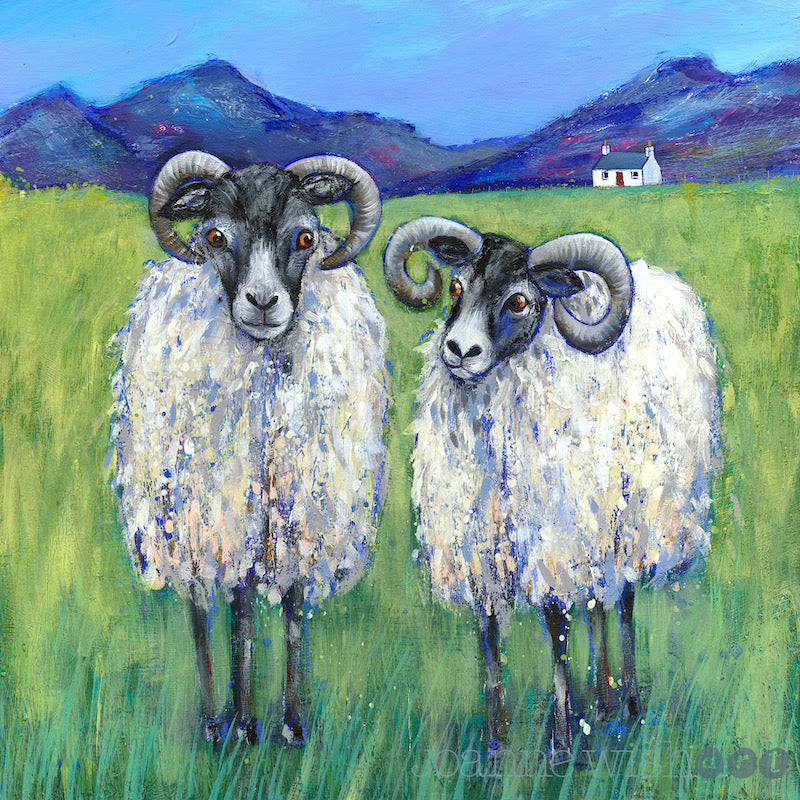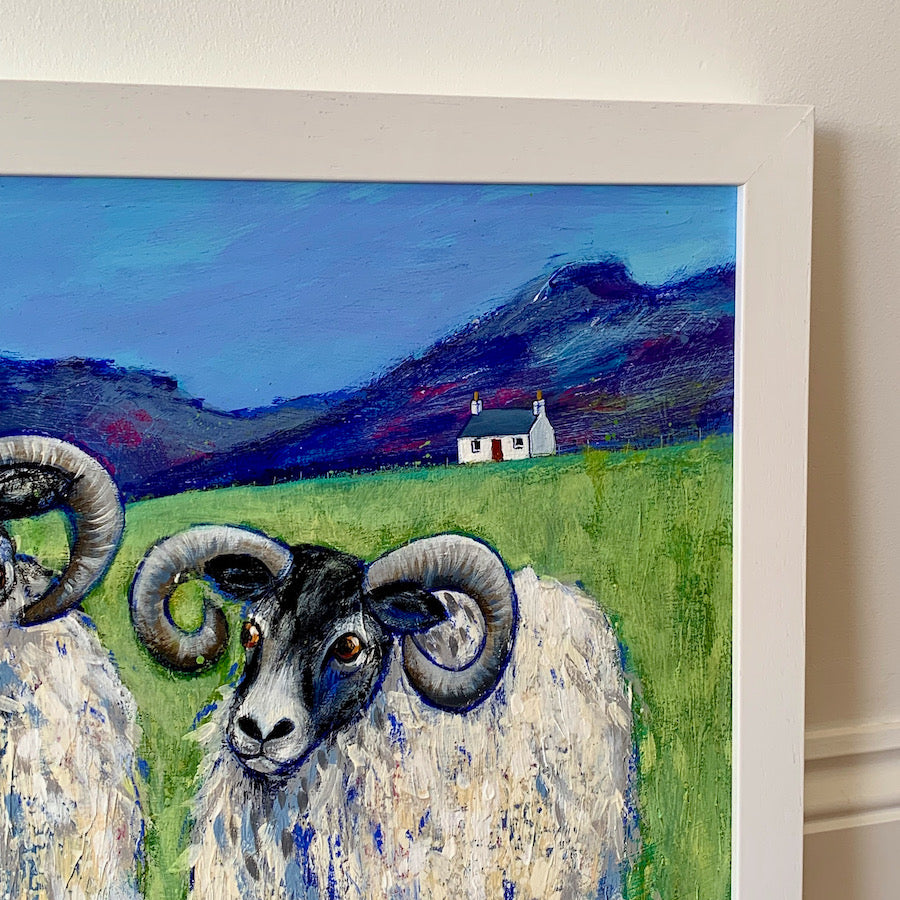 Sheep Grazing the Glen - Original Painting
The Scottish Highland landscape is showcased in this adorable painting by artist Joanne Wishart. This colourful artwork portrays two sheep with their distinctive curly horns, standing gracefully in a lush, rolling glen. Beyond the verdant pasture, a charming traditional Scottish cottage stands against a backdrop of majestic purple mountains.
The painting transports you to the heart of the Scottish countryside and would be a great addition to adding some rural charm to your home interior.
Product Details:
Acrylic on wood panel 
Framed in a plain white wood frame
Painting Size: 50cm x 50cm  
Frame Size: 55cm x 55cm
Signed by the artist Joanne Wishart