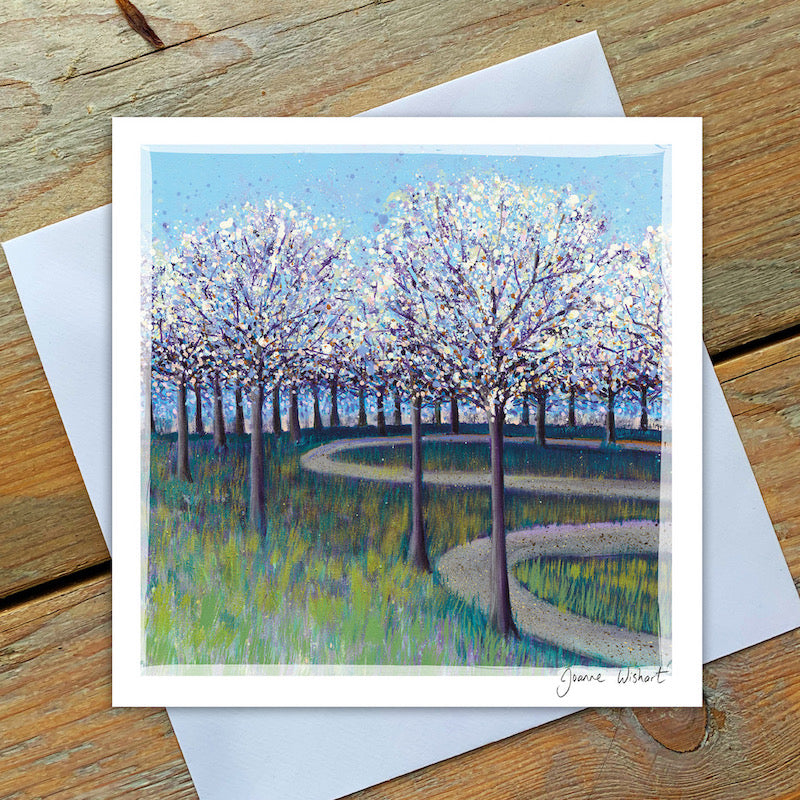 Alnwick Cherry Blossom - Greetings Card
The canopy of 'Taihaku' cherry blossoms at the Alnwick Garden, Northumberland, is not a sight easily forgotten. Bring back fond memories of this enchanting annual display with this fine art card by Joanne Wishart. The delicate blossoms stand tall above the sun dappled grass and winding path stretching to the horizon.
Product Details
This card has been left blank, allowing the sender to customise it with their own words and heartfelt message. 
This card measures 15cm x 15cm  and is printed in the U.K. on sustainably sourced board. It is supplied with a white laid paper envelope and no plastic sleeve to ensure our products are packaged in an environmentally friendly fashion.