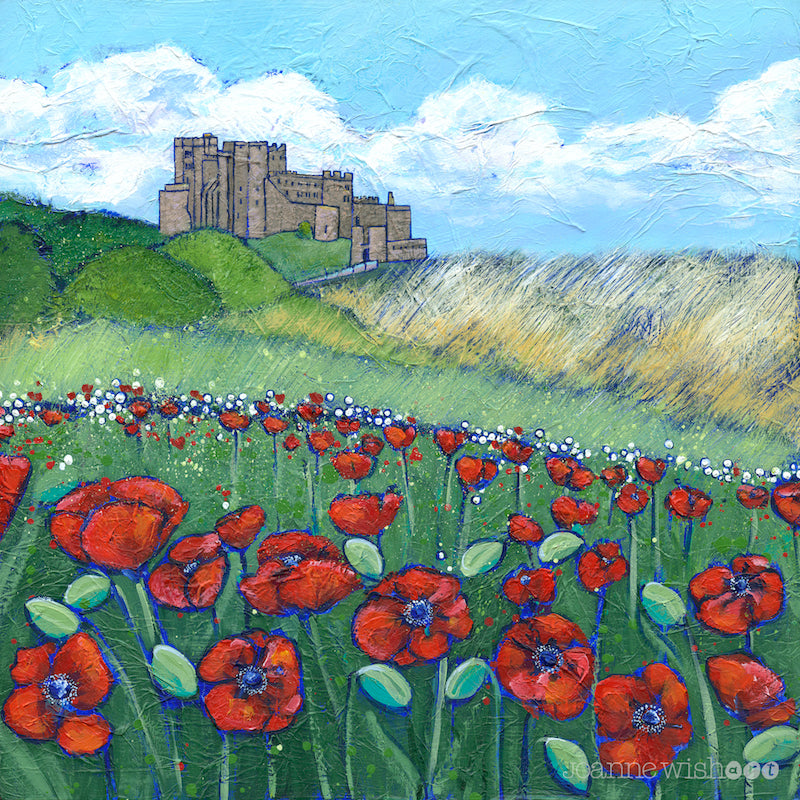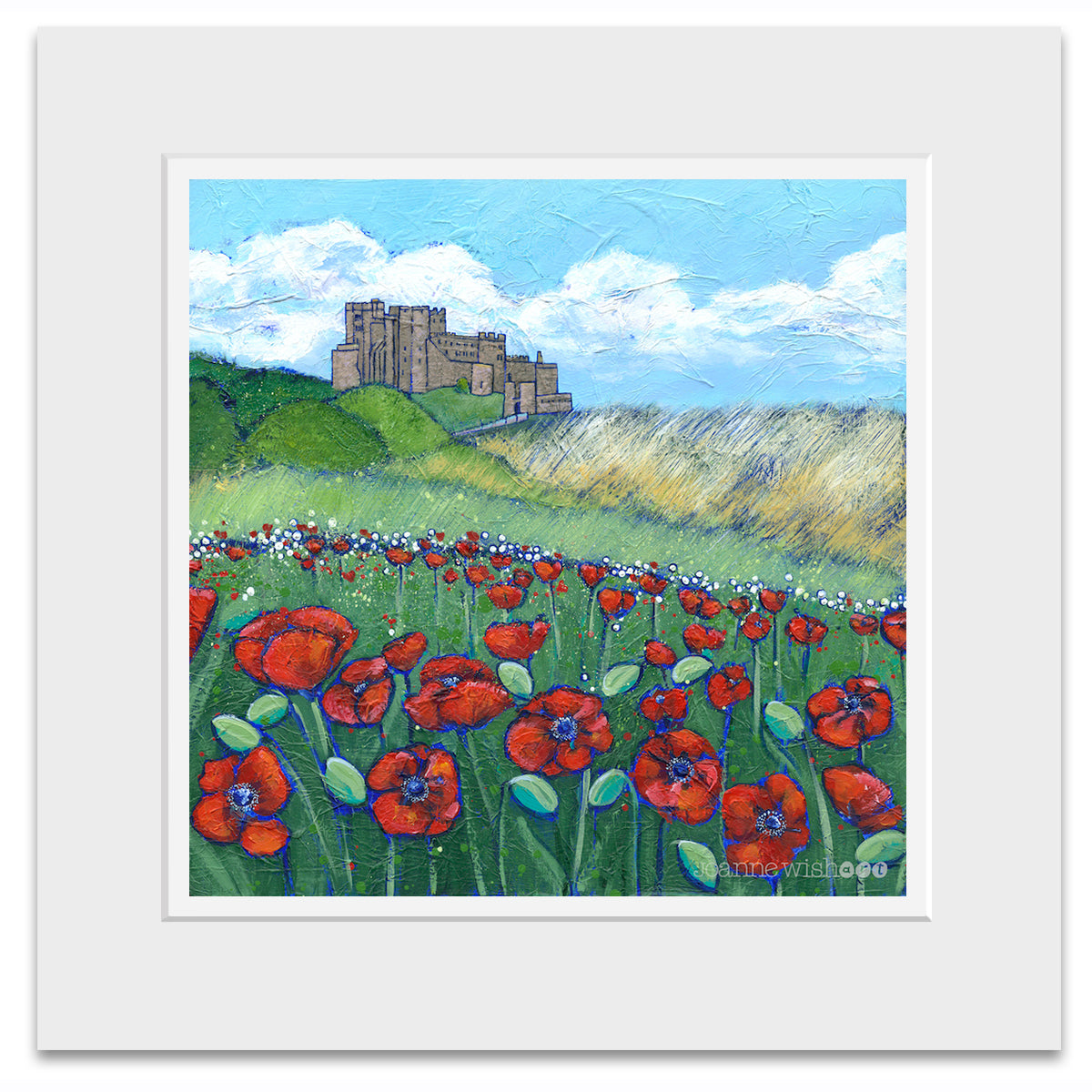 Bamburgh Castle Dunes & Poppies | Art Print
Contrasting the beautiful bloom of wild poppies with the rich history of Bamburgh Castle's iconic profile, this piece shows the rolling hills of Bamburgh's iconic sand dunes, which give the castle its impenetrable location and the beach its serene privacy.
Nestled behind the dunes are wildflowers and poppies that grow amidst the hills, adding a splash of colour to the fields all around the castle. This artwork captures a unique angle of the castle, with the dunes taking central focus as if to suggest the beach lying just out of frame.  
This quality giclee print is supplied on white matt archival paper (230g) and uses Epson pigment inks. Available flat, mounted and cellophane wrapped, ready to be framed. Worldwide delivery available with the print posted safely in a tube.
Image size 36cm x 36cm. 
Mount size 51cm x 51cm. 
Edition of 150 prints.