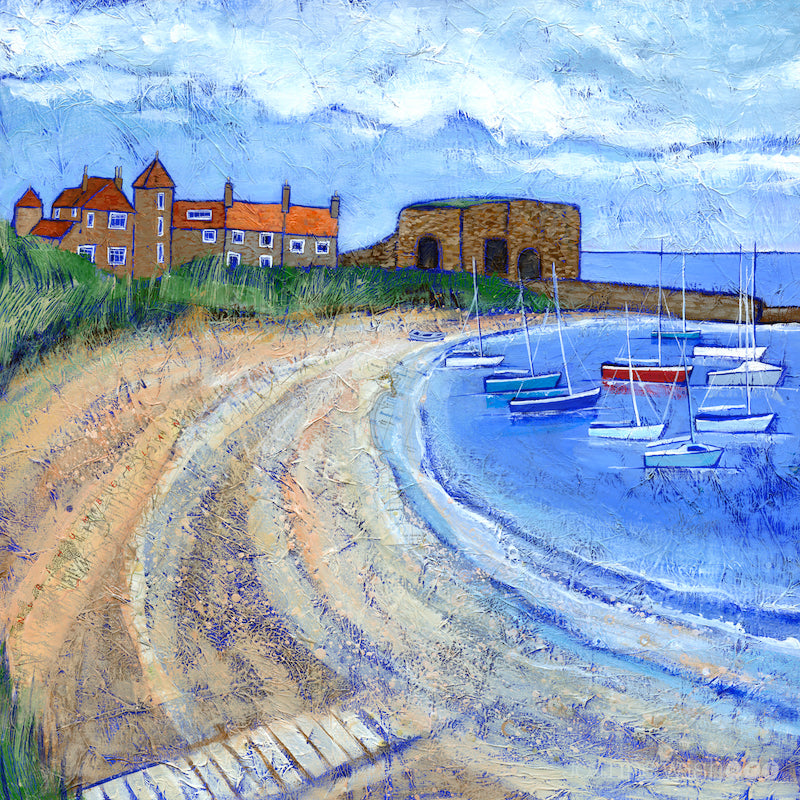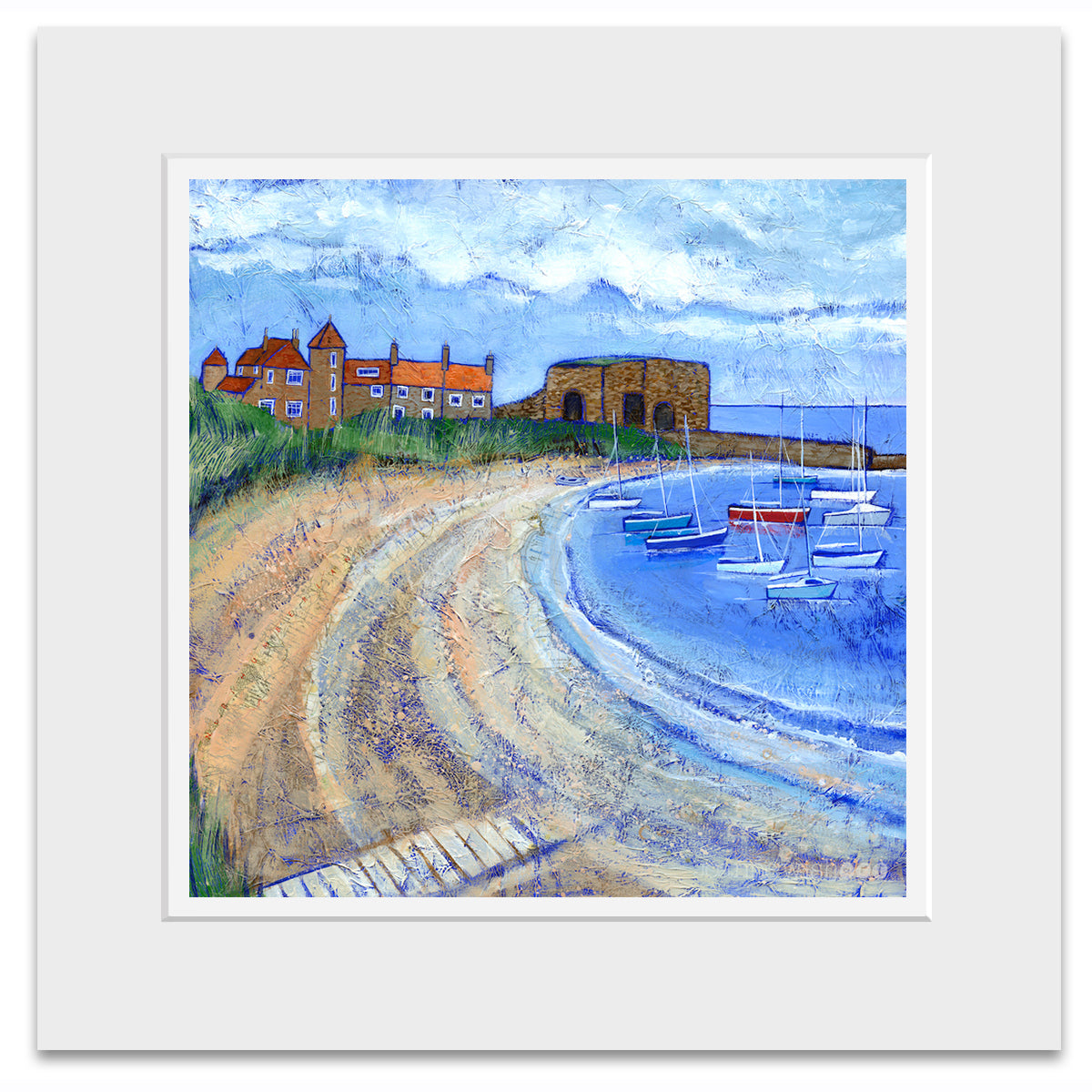 Famous for its watersports, Beadnell village sits at the end of the golden, glorious beach known as Beadnell Bay. This art print features Beadnell village's harbour and the beach, with small fishing boats resting in the shallow water. 
This art print conveys the peace and quiet of a calm day in Beadnell, with clear skies and the blue North Sea contrasted by the golden sand.  
This high-quality giclee print from Joanne Wishart uses the same quality and colour of the original painting. The print will be supplied on white matt archival paper (230g) with Epson pigment inks. It comes flat, mounted and cellophane wrapped, ready for you to frame. Worldwide orders prints are safely delivered rolled in a tube.
Image size 36cm x 36cm. 
Mount size 51cm x 51cm. 
Edition of 150 prints.