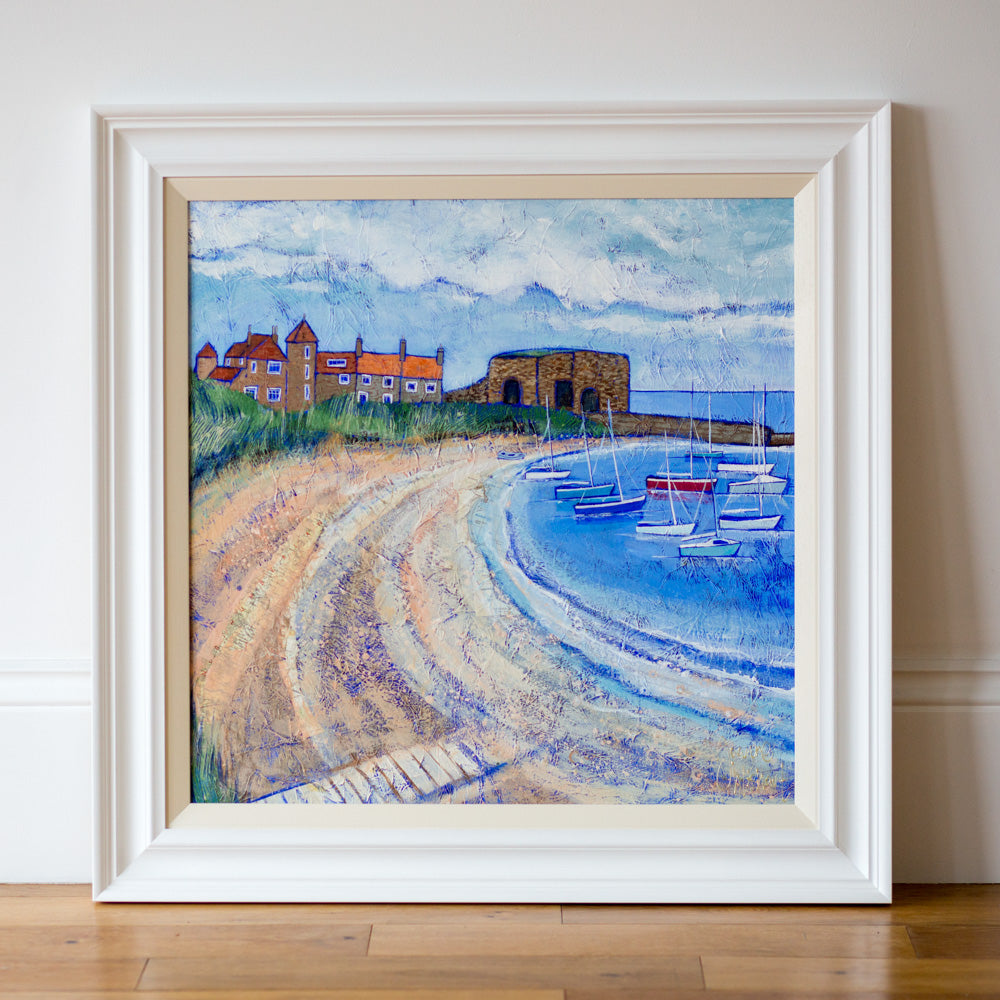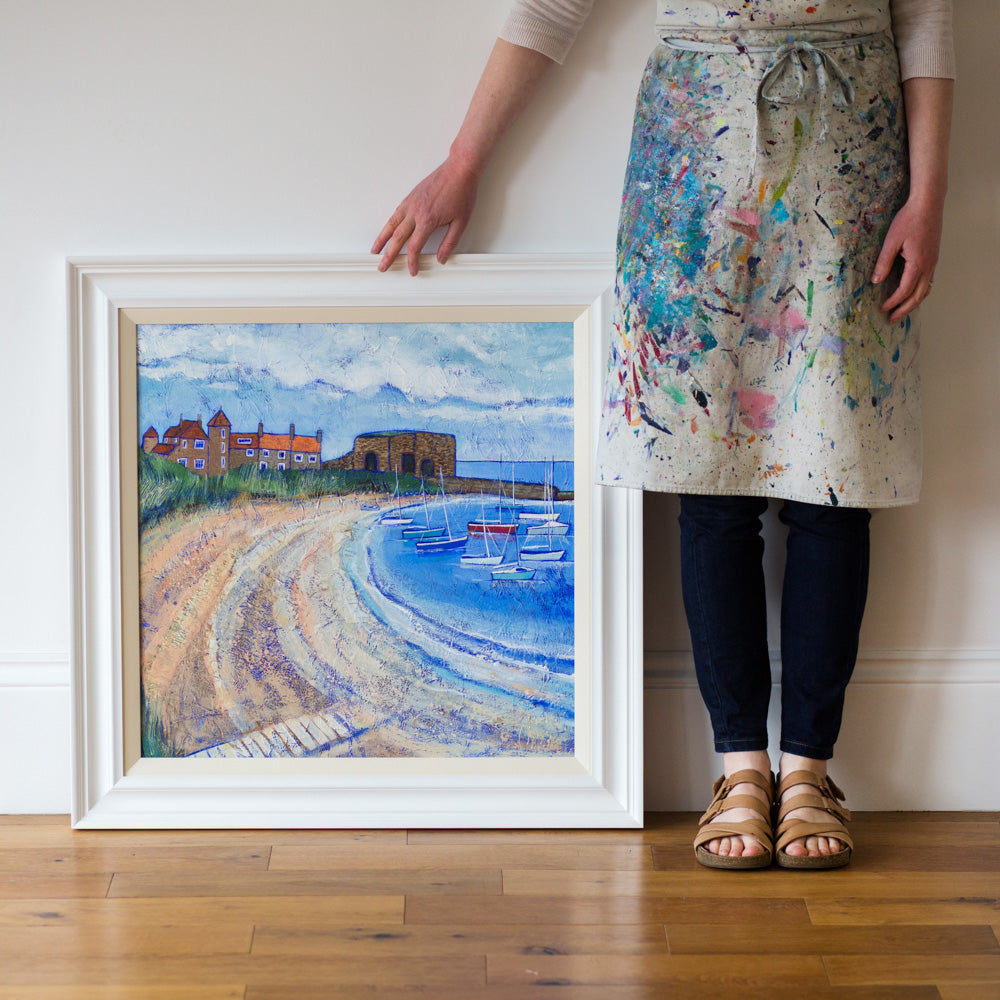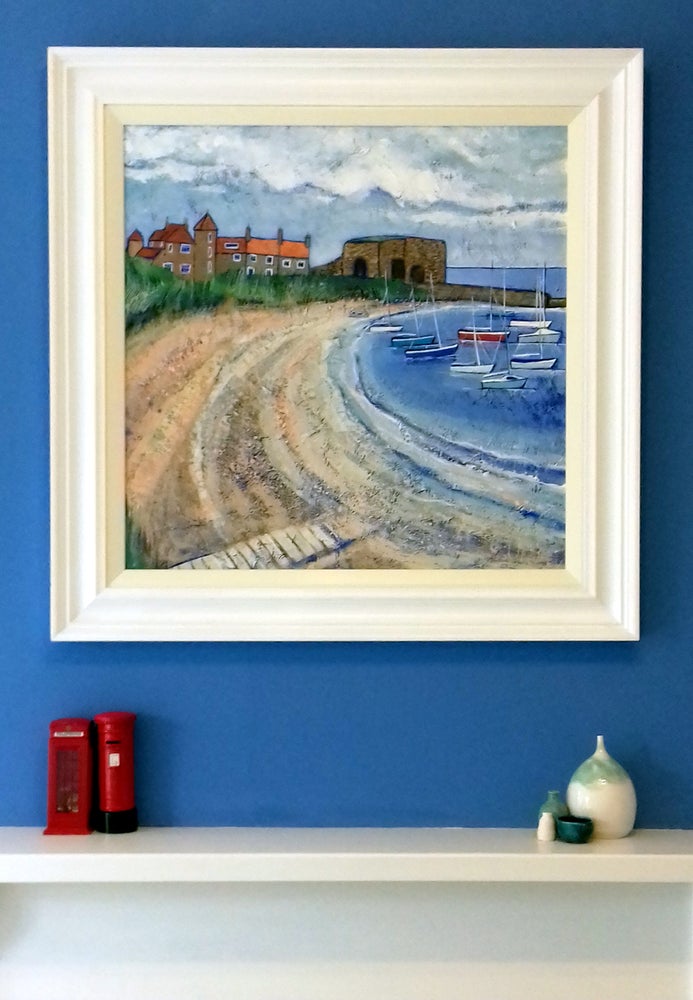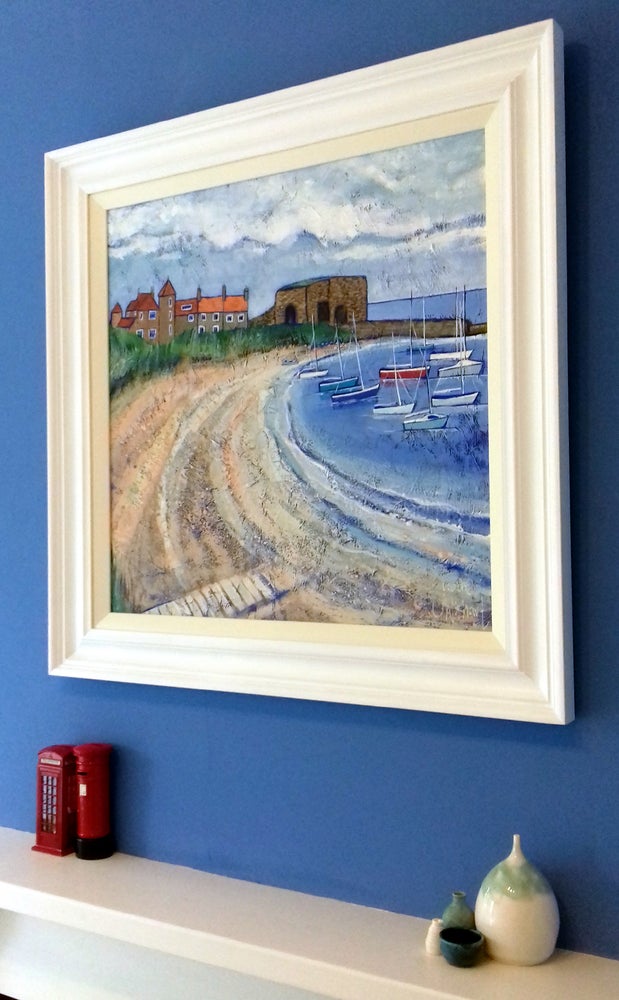 Beadnell - Northumberland Painting
A Northumberland painting of the stunning Beadnell harbour and beach, showcasing the famous lime kilns and some sailing boats bobbing on the water.
This painting combines acrylic paint and collage to create a stunning centre piece for your home and remind yourself of a lovely day out in Northumberland. Look closely to find hidden maps of the area, collaged into the background.
The Northumberland painting is painted on canvas board and framed in a double cream and white painted wood frame.
Painting size 60cm x 60cm outside size of frame 80cm x 80cm
Collect from Joanne Wishart Gallery in Cullercoats or UK delivery of the unframed painting is available.