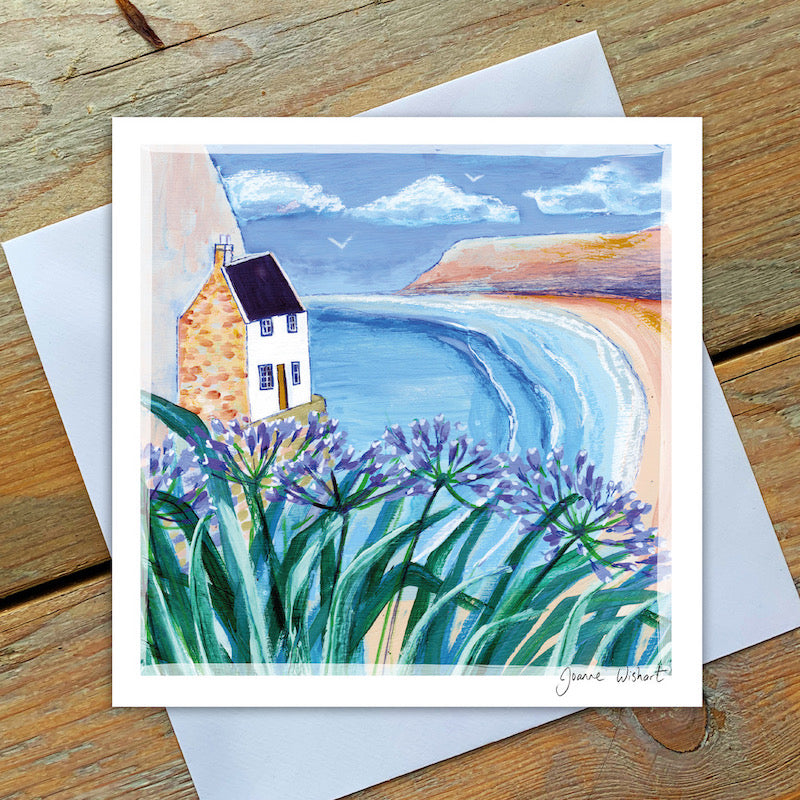 Cottage at Runswick- Greetings Card
Peek through a colourful array of Agapanthus in bloom, to a cosy cottage overlooking Runswick Bay, in this delightful greetings card by North East artist Joanne Wishart. The golden and russet tones of the sandstone cliffs beyond enclose a sea of calmly lapping waves on a beautiful summer's day. 
Product Details
This card has been left blank, allowing the sender to customise it with their own words and heartfelt message.
This card is printed in the U.K. on sustainably sourced board. It measures 15cm by 15cm and is packaged with a co-ordinating white laid paper envelope. We avoid using plastic sleeves in order to be more environmentally friendly.