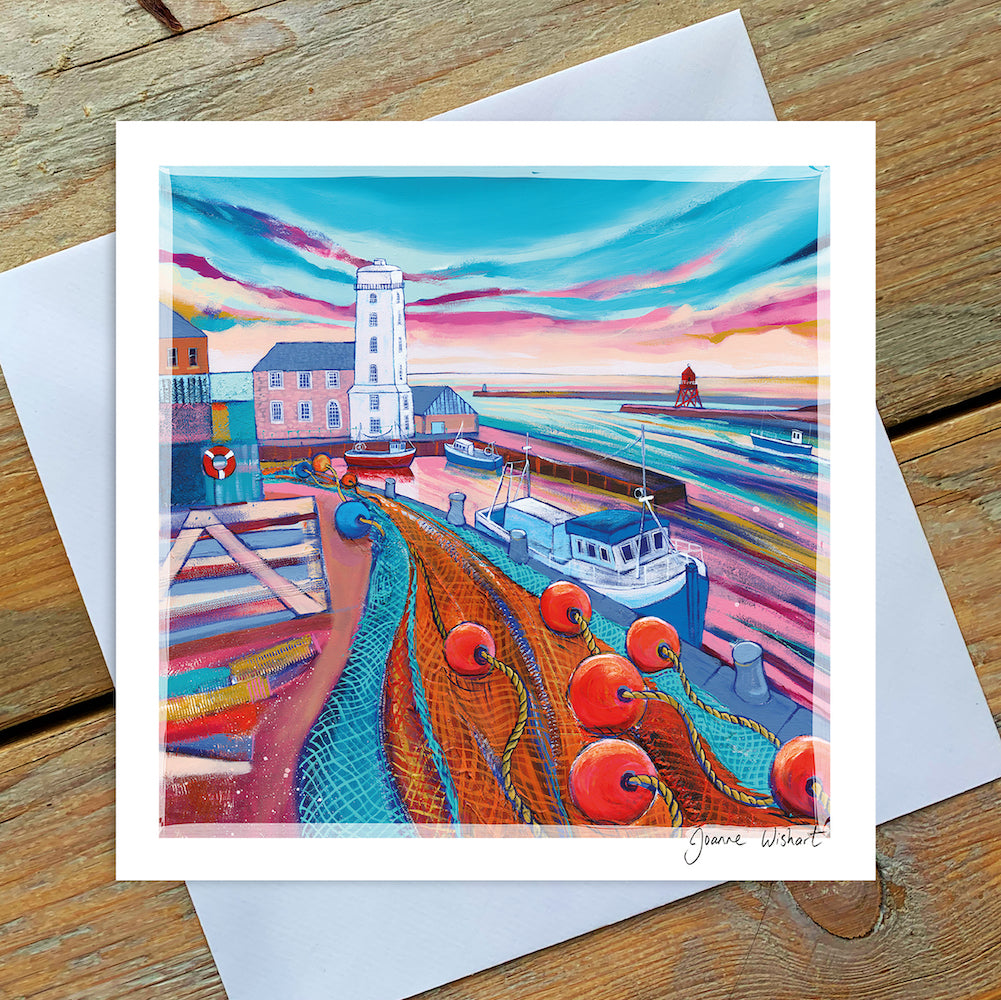 Fish Quay at Dawn - Greetings Card
A fabulous greetings card from a painting by Joanne Wishart, inspired by North Shields Fish Quay in North Tyneside.
Colourful fishing nets and buoys lie in a vibrant tangle in the foreground of this beautiful early morning scene.  The Old Low Light and Groyne are two very different historical lighthouses sitting on the banks of the River Tyne, seen here under a pinky / blue dawn sky.
The card is blank inside offering you the opportunity to add your personal message, warm wishes, or share your cherished memories of North Tyneside. Customise the card with your heartfelt words to make it a truly meaningful and treasured keepsake.
This card measures 15cm x 15cm and is printed in the U.K. on sustainably sourced board. It comes with a co-ordinating white laid paper envelope and is supplied naked without a plastic sleeve (to be friendlier to the environment).