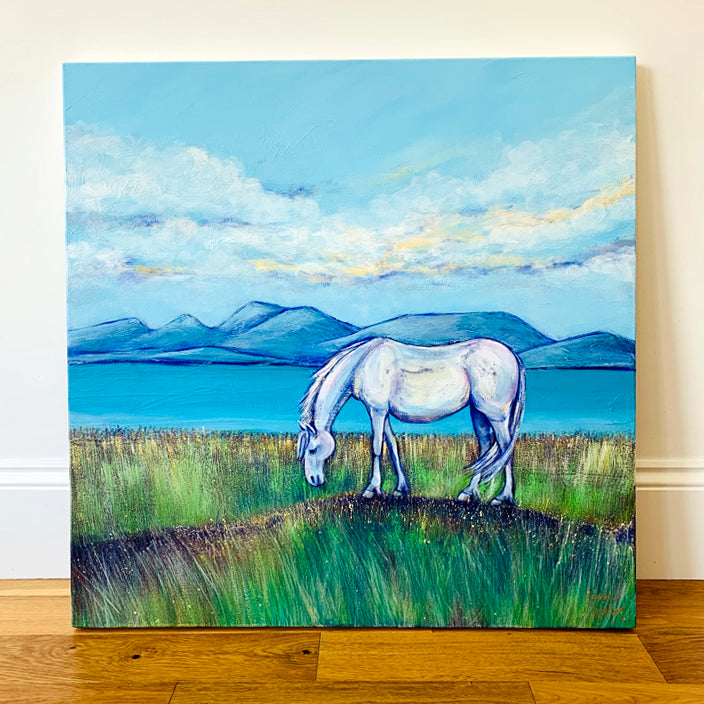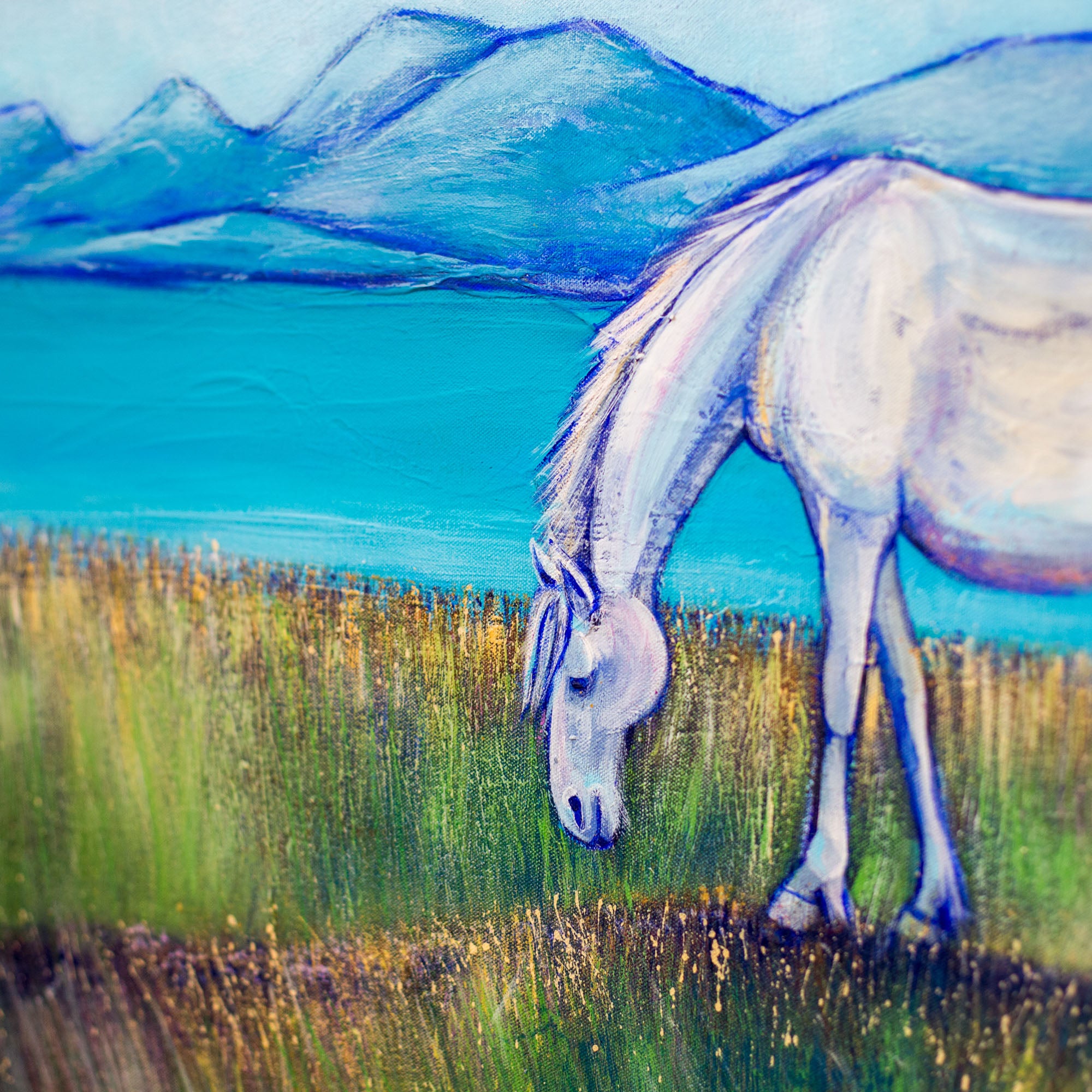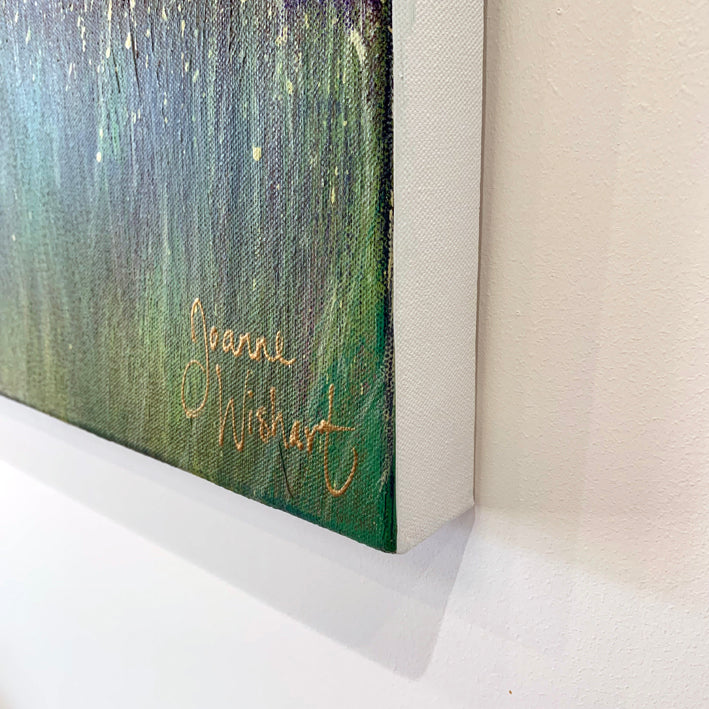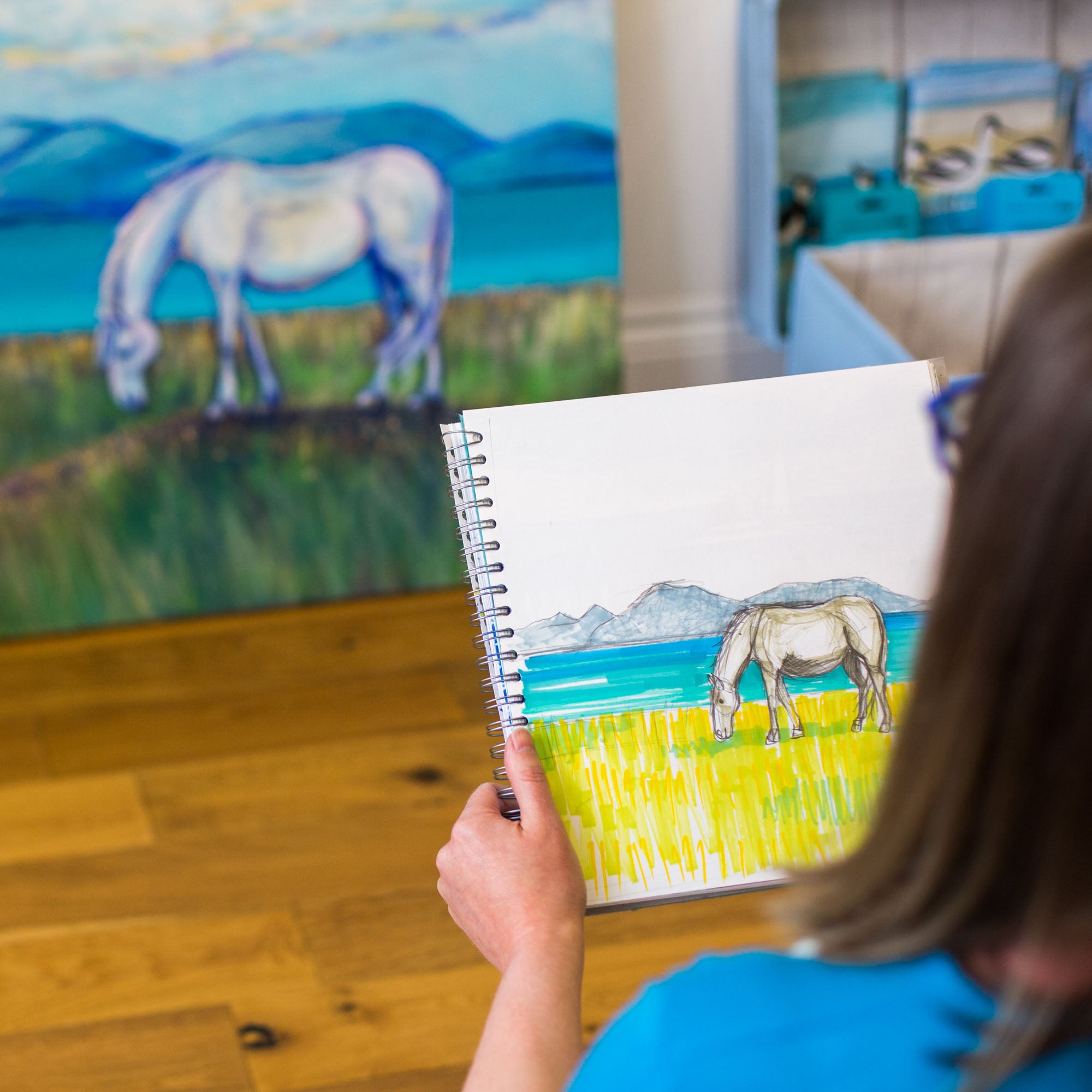 Grazing Pony on the Isle of Tiree | Scottish Painting
While away the hours as you gaze into this original landscape painting of a beautiful  grey pony quietly grazing in a Scottish landscape.  The inspiration for this painting was captured by Joanne on one of her holidays to the Isle of Tiree on the West coast of Scotland.  This tiny Scottish Island is famous for its open grasslands, white sandy beaches and turquoise waters, it just begs to be captured on painted canvas.
This painting would make a large centre piece for your interior, measuring 90cm x 90cm on 4cm deep box canvas with the edges painted white. It can be hung as a canvas or you can choose to have it framed in a white or cream floating box frame (extra charges apply). Framing can take between 2-3 weeks.
Collection only from our Gallery in Cullercoats.