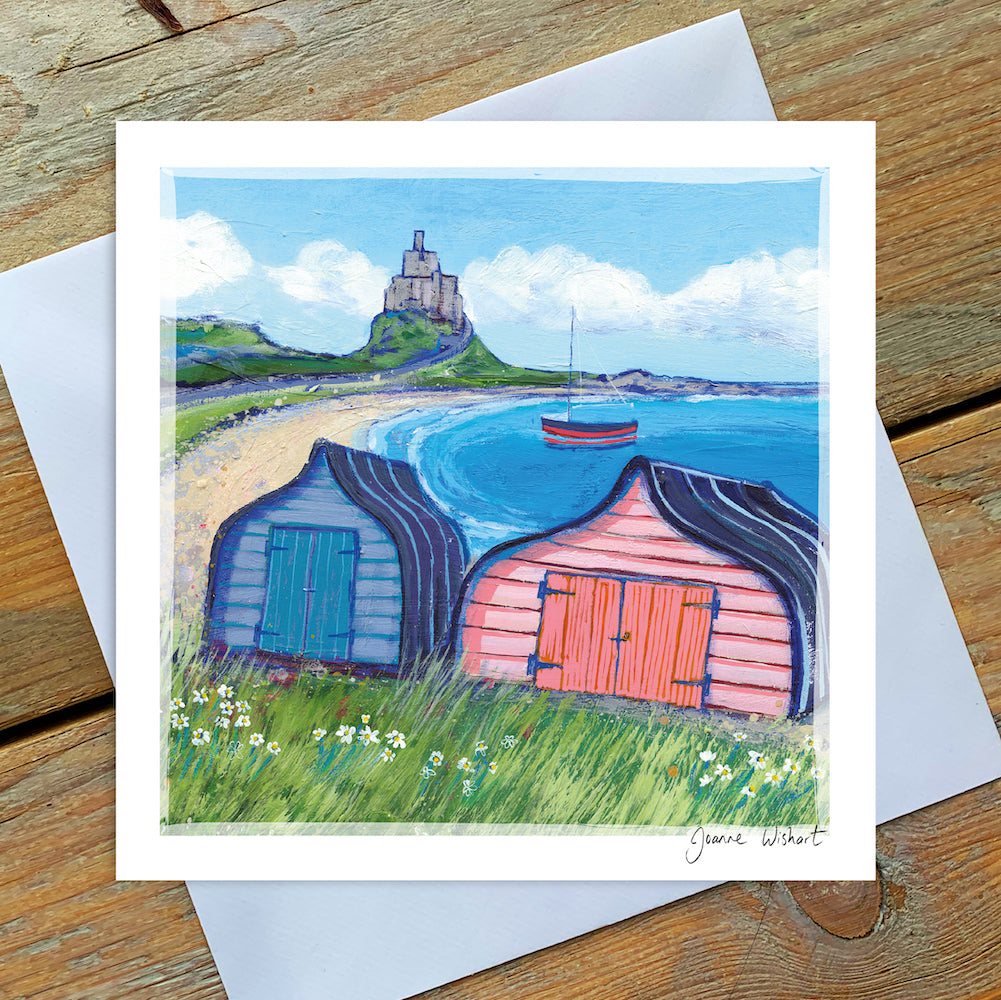 Lindisfarne Boat Sheds - Greetings Card
A fantastic Northumberland greetings card by Northeast artist Joanne Wishart.
The Lindisfarne Castle Boat Sheds Greetings Card captures the serene beauty of the Northumberland coastline, with two charming boat sheds nestled on the beach in front of the majestic Lindisfarne Castle. This card celebrates the harmonious blend of coastal serenity and historic allure that Lindisfarne embodies.
The card is blank inside offering you the opportunity to add your personal message, warm wishes, or share your cherished memories of Lindisfarne. Customise the card with your heartfelt words to make it a truly meaningful and treasured keepsake.
This card measures 15cm x 15cm and is printed in the U.K. on sustainably sourced board. It comes with a co-ordinating white laid paper envelope and is supplied naked without a plastic sleeve (to be friendlier to the environment).