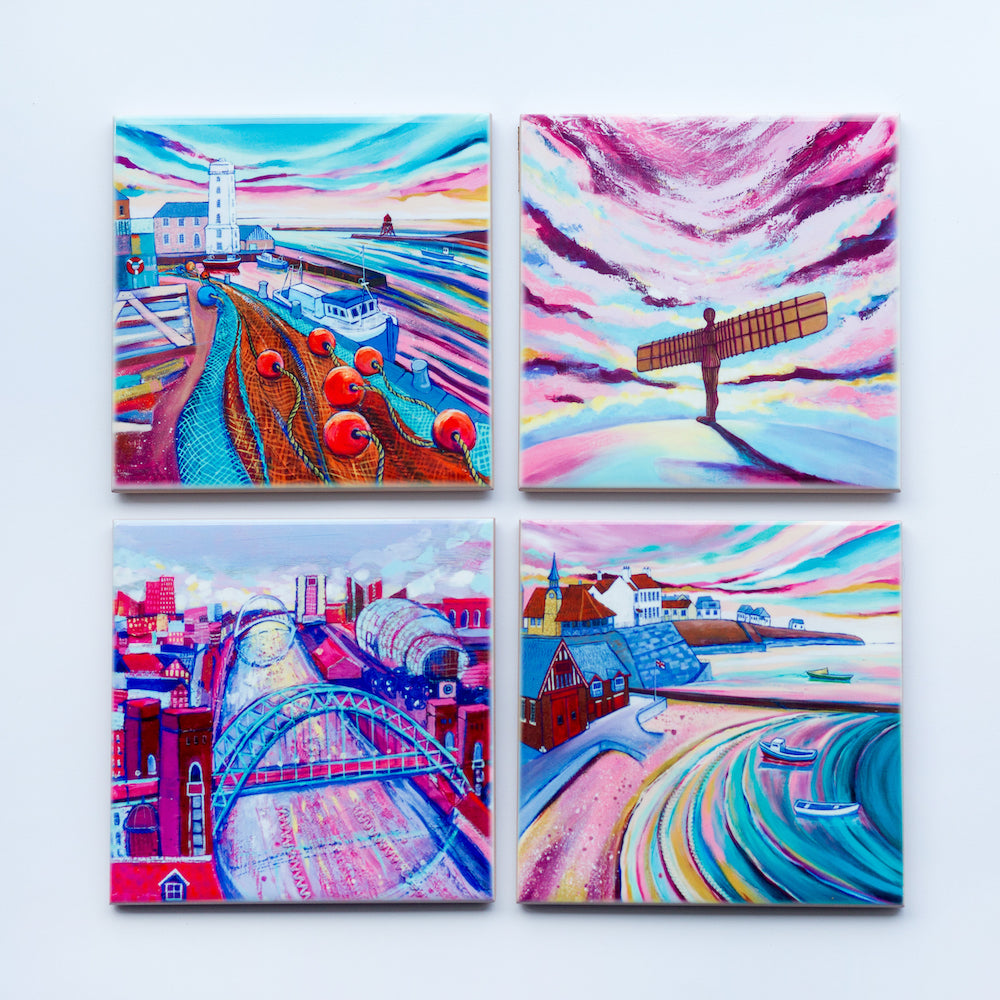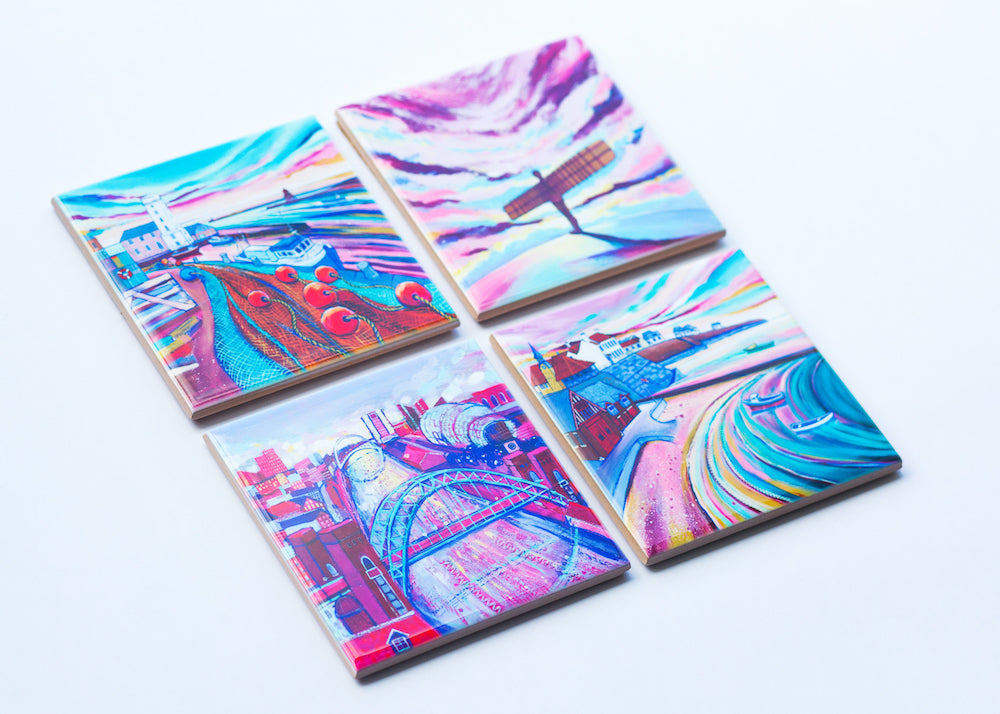 Northeast Ceramic 4 Coaster Gift Set
Capture the essence of Northeast England with this vibrant set of 4 ceramic coasters featuring scenes painted by artist Joanne Wishart. Each coaster showcases iconic landmarks and scenic beauty. Elevate your table setting with a touch of artistry and protect your surfaces in style.
Featuring views of
Cullercoats
Transport yourself to the serene beauty of Cullercoats Bay with this coaster which captures the tranquillity of this picturesque coastal spot.
Newcastle upon Tyne
Immerse yourself in the vibrant energy of Newcastle Quayside as the River Tyne flows gracefully. A perfect coaster for those who appreciate the dynamic beauty of city life.
The Angel of the North
Embrace the power and majesty of Anthony Gormley's iconic sculpture, the Angel of the North. This coaster is a tribute to the symbol of North East pride and strength.
North Shields Fish Quay
Celebrate the maritime heritage of North Shields with this coaster featuring the Old Low Lights and fish quay. A perfect addition for those who love the charm of fishing communities.
Lovingly made in the U.K.
Each coaster is 10.8cm x 10.8cm, heat resistant and cork backed.