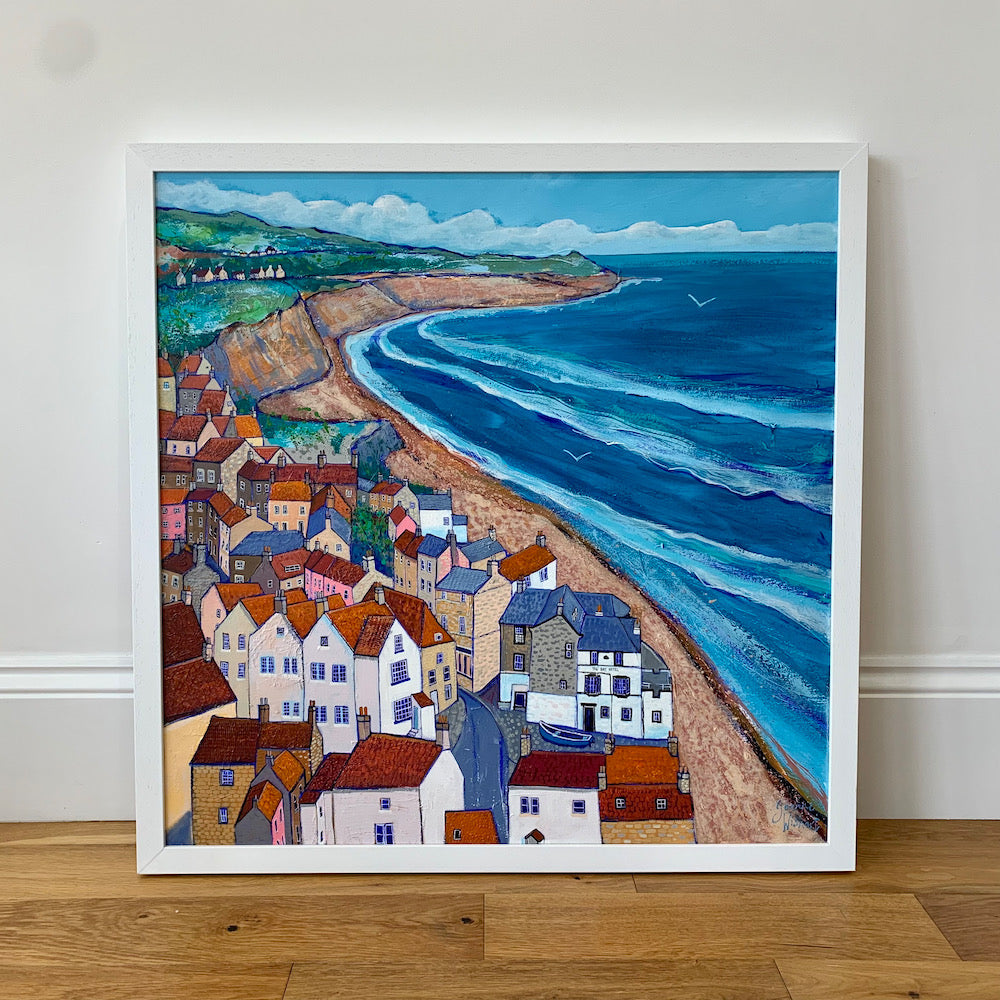 Robin Hoods Bay | North Yorkshire Painting
Bring the beauty of Robin Hood's Bay into your home with this extraordinary Aerial View Painting. 
The painting showcases the natural beauty of North Yorkshire, with the dramatic cliffs meeting the North Sea in the background. The rugged coastline and lush greenery complement the village's character, creating a stunning contrast.
Providing a breath-taking vantage point looking North,  this large acrylic painting allows you to gaze down upon the village from above. It captures the village's unique layout, with its labyrinthine streets, quaint cottages, and colourful rooftops.
Bold acrylic paint has been used on a box canvas to create this artwork, which has been produced to the greatest standards of quality. The canvas has been treated to several layers of varnish to preserve its durability and longevity, so that you may enjoy this breath-taking scene for years to come
Acrylic / mixed media on canvas

White wood frame 
Size: 80cm x 80cm
Signed by the artist Joanne Wishart 
 *Collection only from our Cullercoats art gallery.  Or contact us to discuss delivery / prices  0191 252 2686.