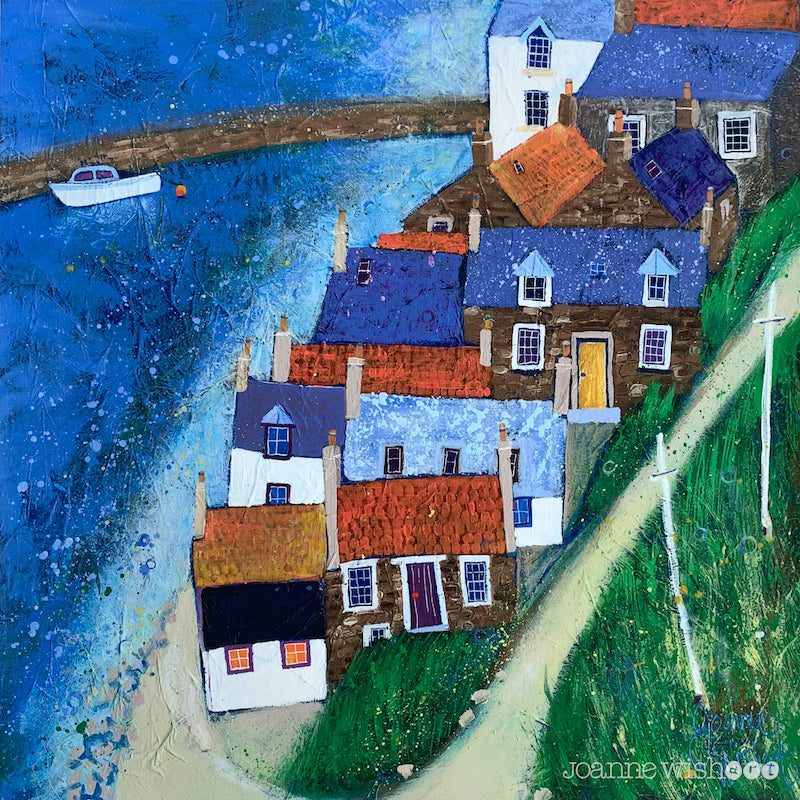 Looking across the rooftops of Crovie in Scotland, this limited edition artwork depicts the deep blue sea from which Crovie took shape - its history owing to a time when transport in Scotland relied entirely on the sea. Built below cliffs and ledges that overlook the sea, the homes of Crovie are iconic and form a key part of the Aberdeenshire village's attraction for visitors.
This is a signed and numbered giclee print made by Joanne Wishart, retaining the colour and quality of the original piece. It is printed on white matt archival paper (230g) and uses Epson pigment inks. Available flat, mounted and cellophane wrapped, ready to be framed. Worldwide delivery available with the print rolled safely in a tube.
Image size 36cm x 36cm. 
Mount size 51cm x 51cm. 
Edition of 150 prints.