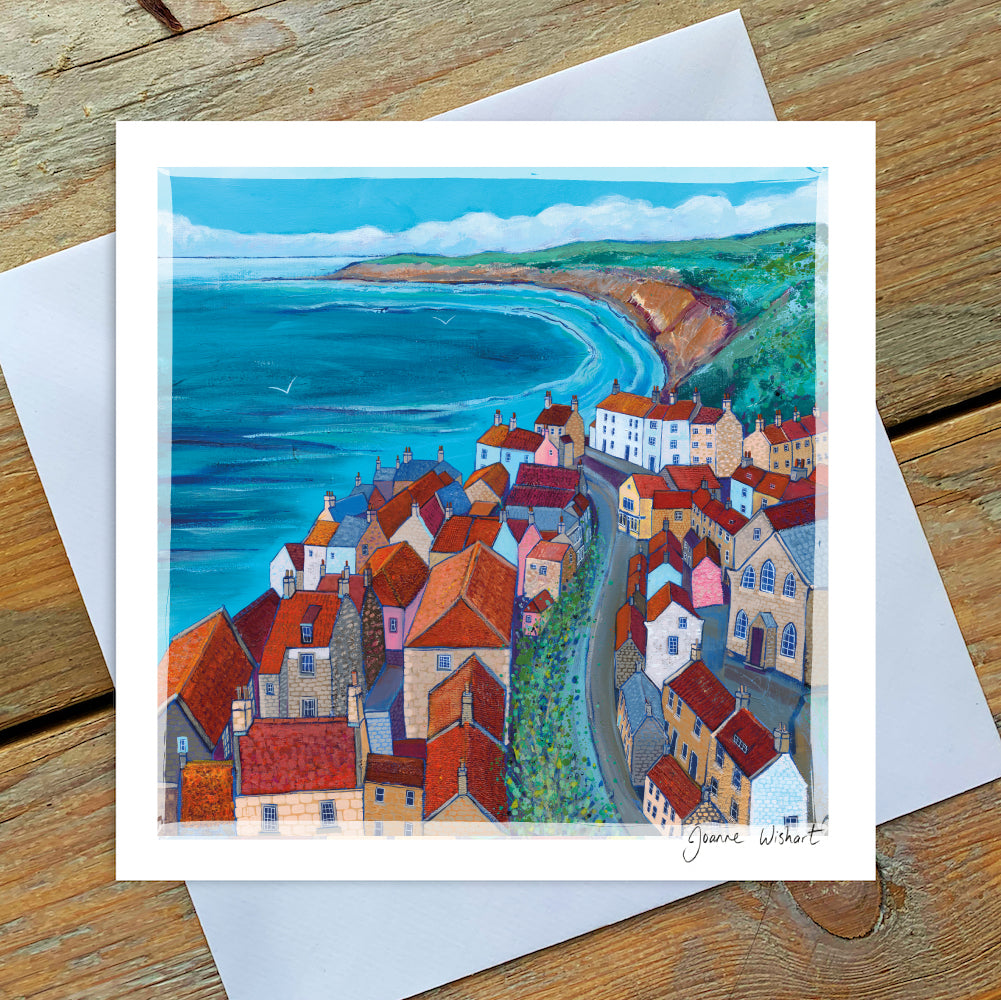 Rooftops at Robin Hood's Bay - Greetings Card
Look down on a cosy collection of houses in Robin Hood's Bay and the sweeping coastline of North Yorkshire. This fine art greetings card by award-winning artist Joanne Wishart beautifully captures a summer's day in this small fishing village and gives us a unique perspective of this popular tourist destination.
Product Details
With this blank card, you can express your sentiments to a loved one and tailor it to suit any event or celebration.
This 15cm by 15cm card is printed in the UK on sustainably sourced board. The card and matching white laid envelope are supplied without a plastic sleeve to ensure our packaging is environmentally friendly.