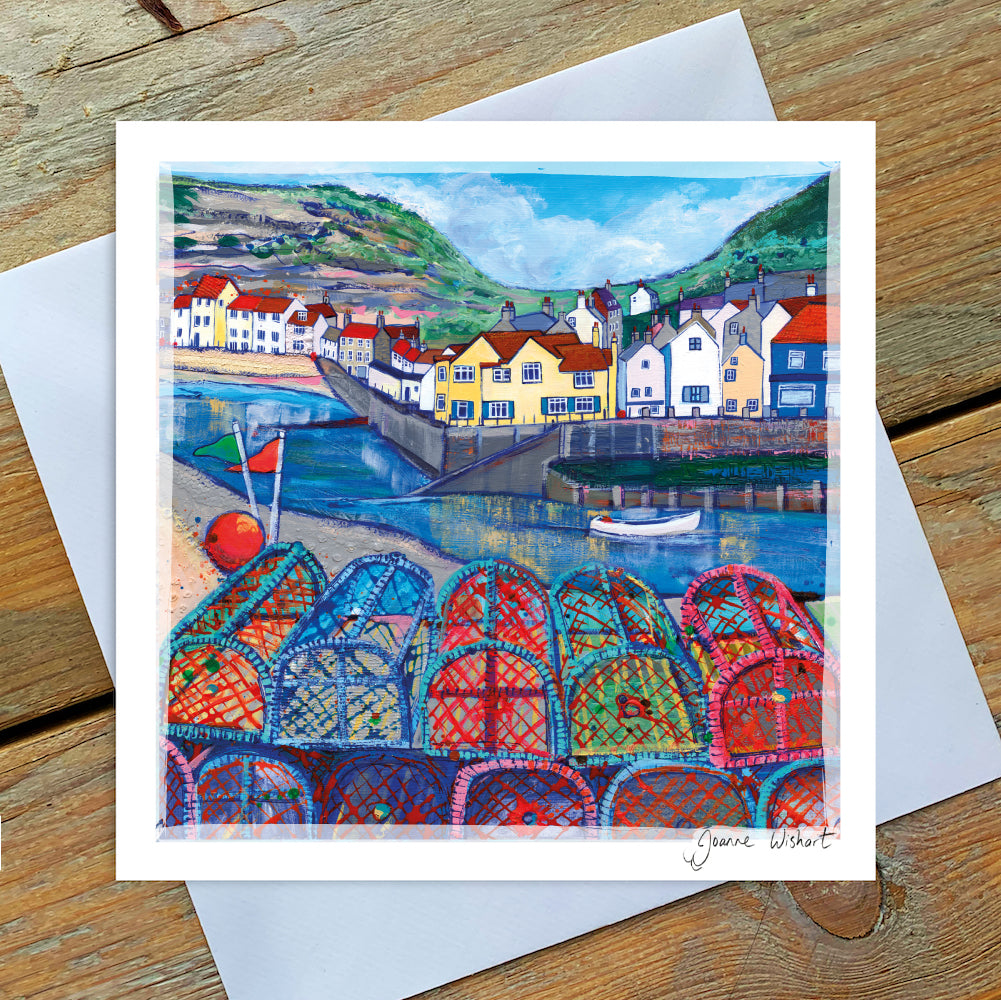 Staithes Lobster Pots - Greetings Card
This vibrant greetings card by Joanne Wishart captures the charm of Staithes, North Yorkshire. The Cod and Lobster pub is reflected in the calm waters of the harbour, while a busy collection of colourful lobster pots makes up the foreground of this picturesque scene. A card for seaside enthusiasts everywhere.
Product Details
With a blank interior, this greetings card can be personalised to match a specific event or occasion. Share memories of the area with your own heartfelt message.
This card, which measures 15cm by 15cm, is manufactured in the UK and printed on sustainably sourced board. The card is supplied with a matching white laid envelope and no plastic packet in order to use eco-friendly materials only.