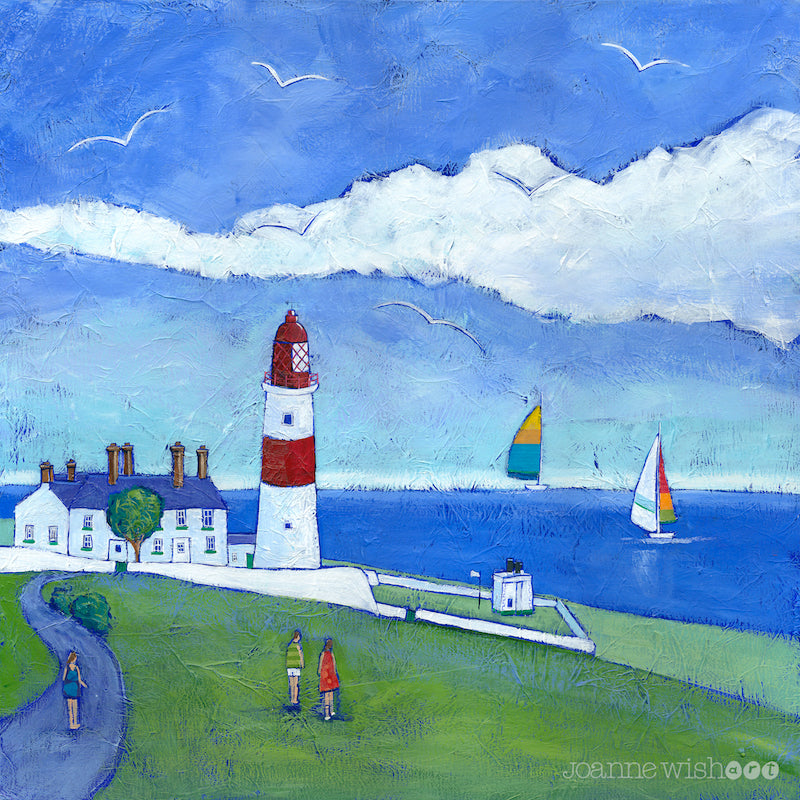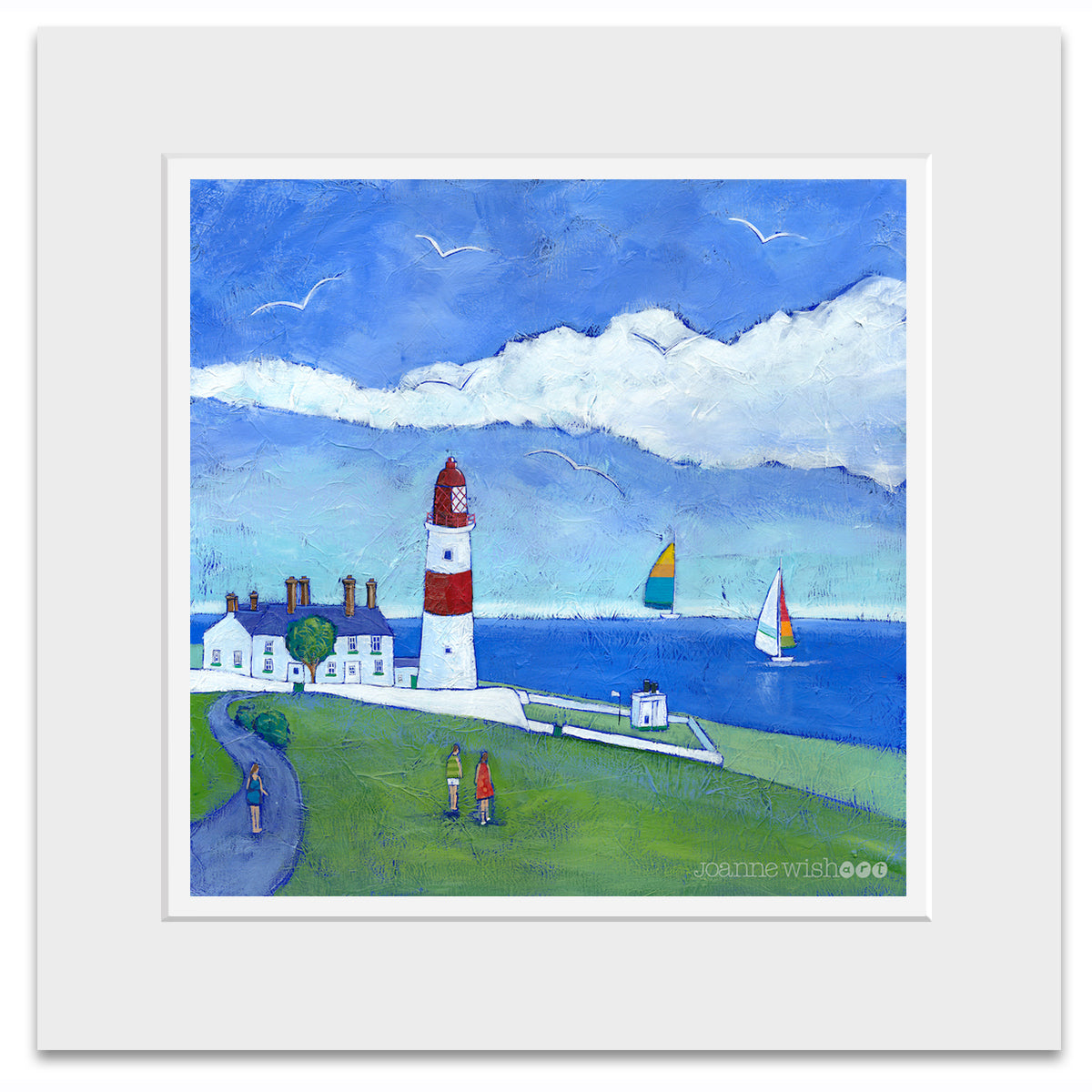 Sunny Souter Lighthouse Art Print
Souter Lighthouse is instantly recognisable thanks to its red and white colouring. It stands proudly over the cliffs of Marsden in South Shields and has rich history - being the most technologically advanced lighthouse ever made when it was built in the 1870s. 
Taking its name from Souter point, the lighthouse guided many ships safely home through what was once one of the most treacherous coastlines in the country. Now it stands as a beautiful ornament to the region. In this limited edition artwork, see Souter lighthouse standing watch over sailing boats which idle in the North Sea. 
This limited edition print comes on white matt archival paper (230g) and uses Epson pigment inks. Available flat, mounted and cellophane wrapped ready to be framed. It is a giclee print so offers the same quality and colours of the original piece. Worldwide postage available with the print rolled safely in a tube.
Image size 36cm x 36cm. 
Mount size 51cm x 51cm. 
Edition of 150 prints.