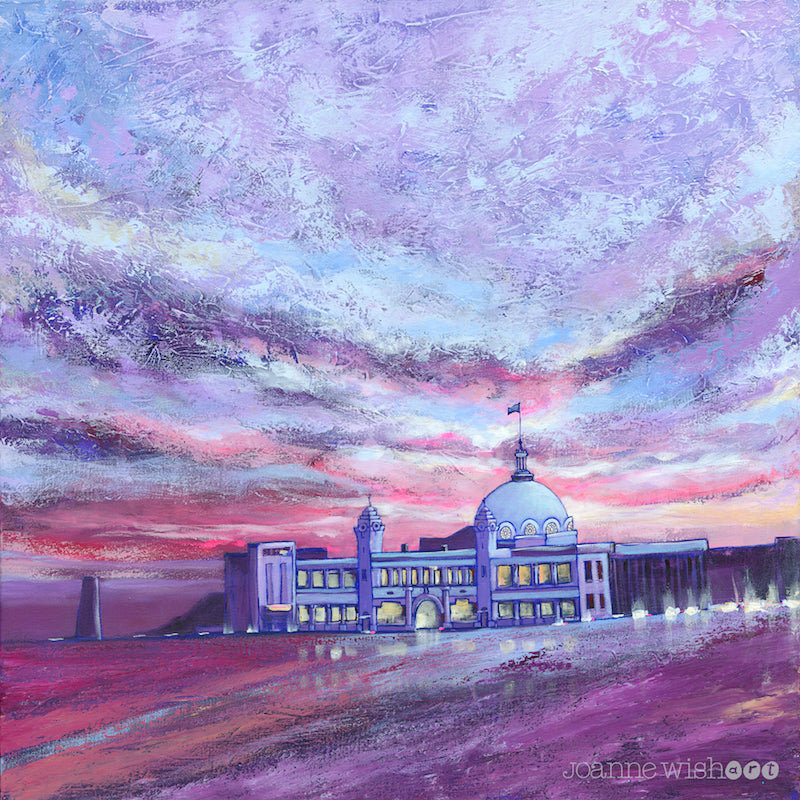 Whitley Bay Evening Spanish City Art Print
The iconic Spanish City building is an unmistakable part of Whitley Bay's seafront - the promenade's crown jewel. This painting captures the Spanish City over the rolling waters of Whitley Bay. This print showcases the soft, warm tones that cascade across the seafront on an evening, the lights of the Spanish City beginning to illuminate as night falls. 
For those who live in Whitley Bay or have fond memories of summer seaside trips, this print is the perfect way to commemorate the beauty of this coastal holiday treasure - with the majesty of the North Sea shimmering like glass in the twilight. 
This is a quality giclee art print which retains the original colour and pigmentation of the piece. Your Whitley Bay art print is supplied on white matt archival paper (230g) and uses Epson pigment inks. Available flat, mounted and cellophane wrapped, ready to be framed. Worldwide postage available with the print safely delivered rolled in a tube.
Image size 36cm x 36cm. 
Mount size 51cm x 51cm. 
Edition of 150 prints.