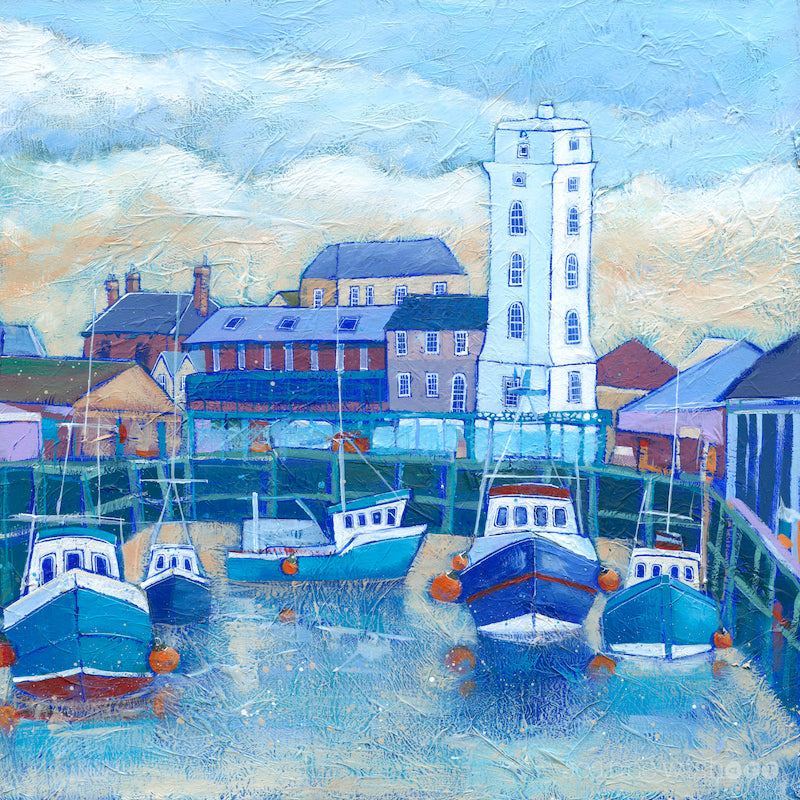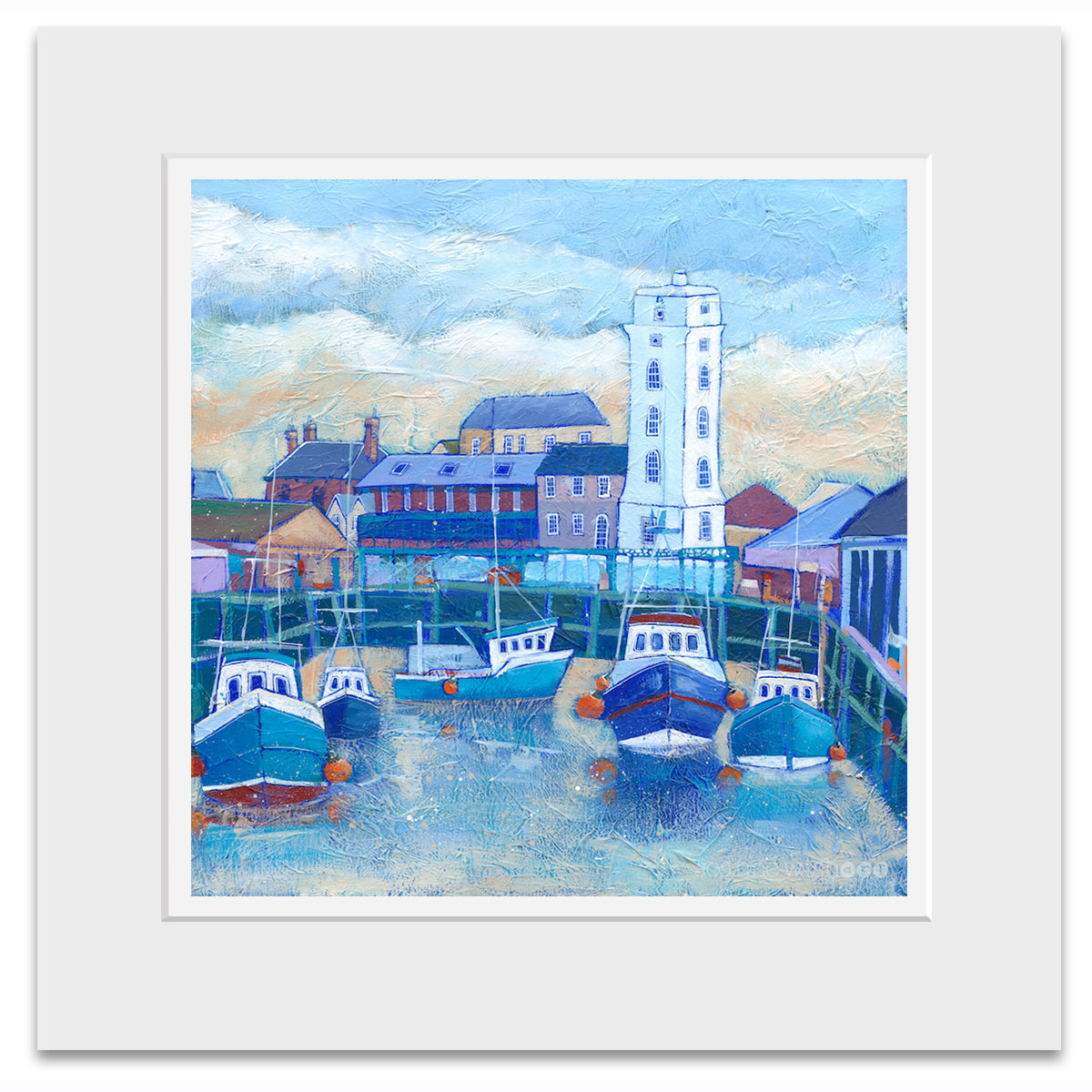 Winter Low Lights North Shields Fish Quay Art Print
North Shields Fish Quay is a much-loved fishing port that combines the heritage of the North East's fishing history with a new stage of urban regeneration. This painting depicts the fish quay in winter, a quiet scene where the usual visitors are out of sight. The fishing boats stand ready in the harbour to head out to sea and bring home delicacies beloved by coastal diners across the region. 
Celebrate the heritage of North Shields with this beautiful print of an original artwork by Joanne Wishart. 
This high-quality giclee print presents the same colours and quality of the original painting. This art print is supplied on white matt archival paper (230g) and uses Epson pigment inks. Available flat, mounted and cellophane wrapped, ready for you to frame. Worldwide postage available with the print delivered safely rolled in a tube.
Image size 36cm x 36cm. 
Mount size 51cm x 51cm. 
Edition of 150 prints.