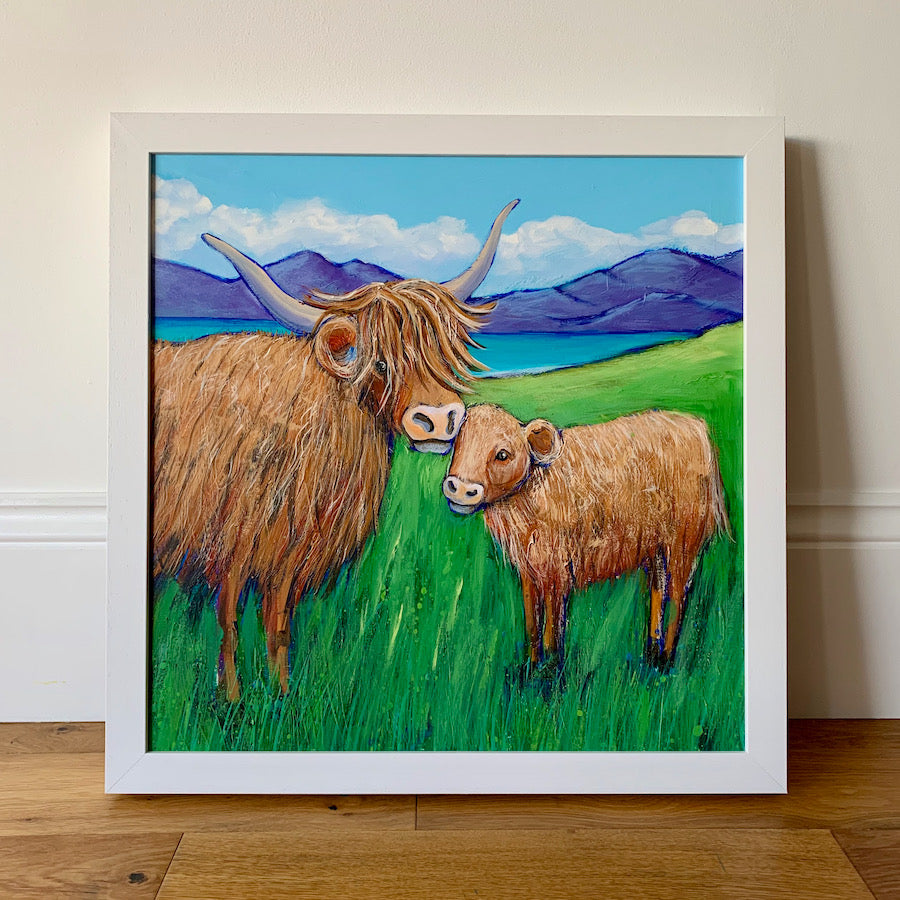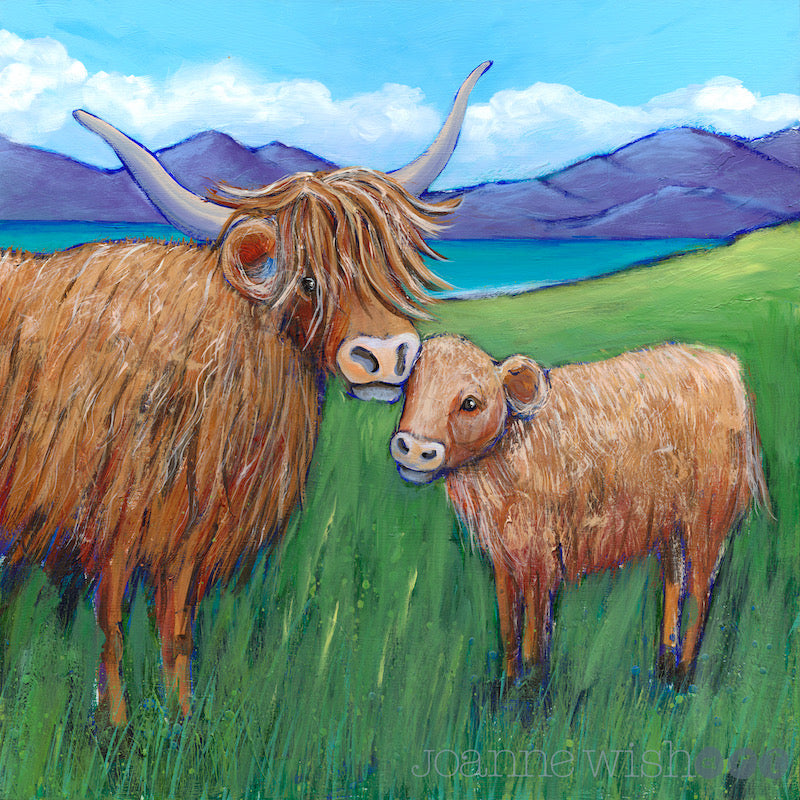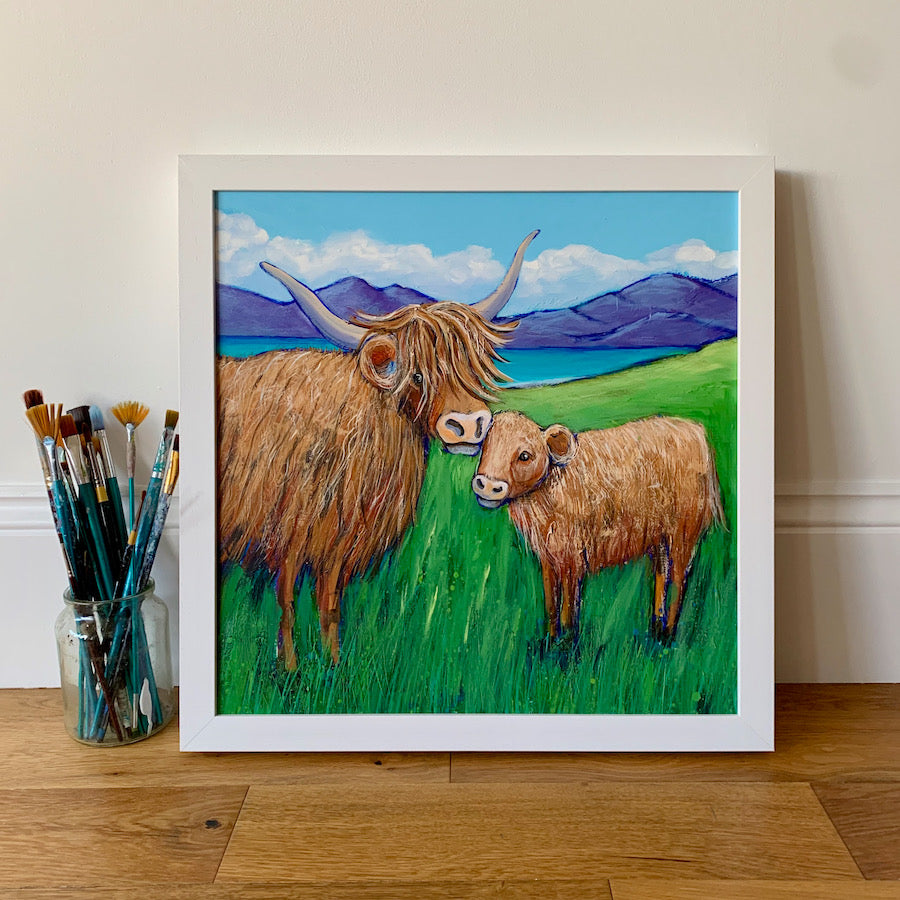 Highland Cow and Calf - Original Painting
Animal lovers will adore this Highland cow and calf painting by artist Joanne Wishart. This painting transports the viewer to the colourful, picturesque landscapes of the Scottish Highlands.
Hang this painting in your home or office, whether you have a personal connection to Scotland or simply appreciate the rugged beauty of nature, this painting is a vibrant new addition to any art collection.

 Product Details:
Acrylic on wood panel 
Framed in a plain white wood frame. 
Painting Size: 50cm x 50cm 
Frame Size: 55cm x 55cm
Signed by the artist Joanne Wishart