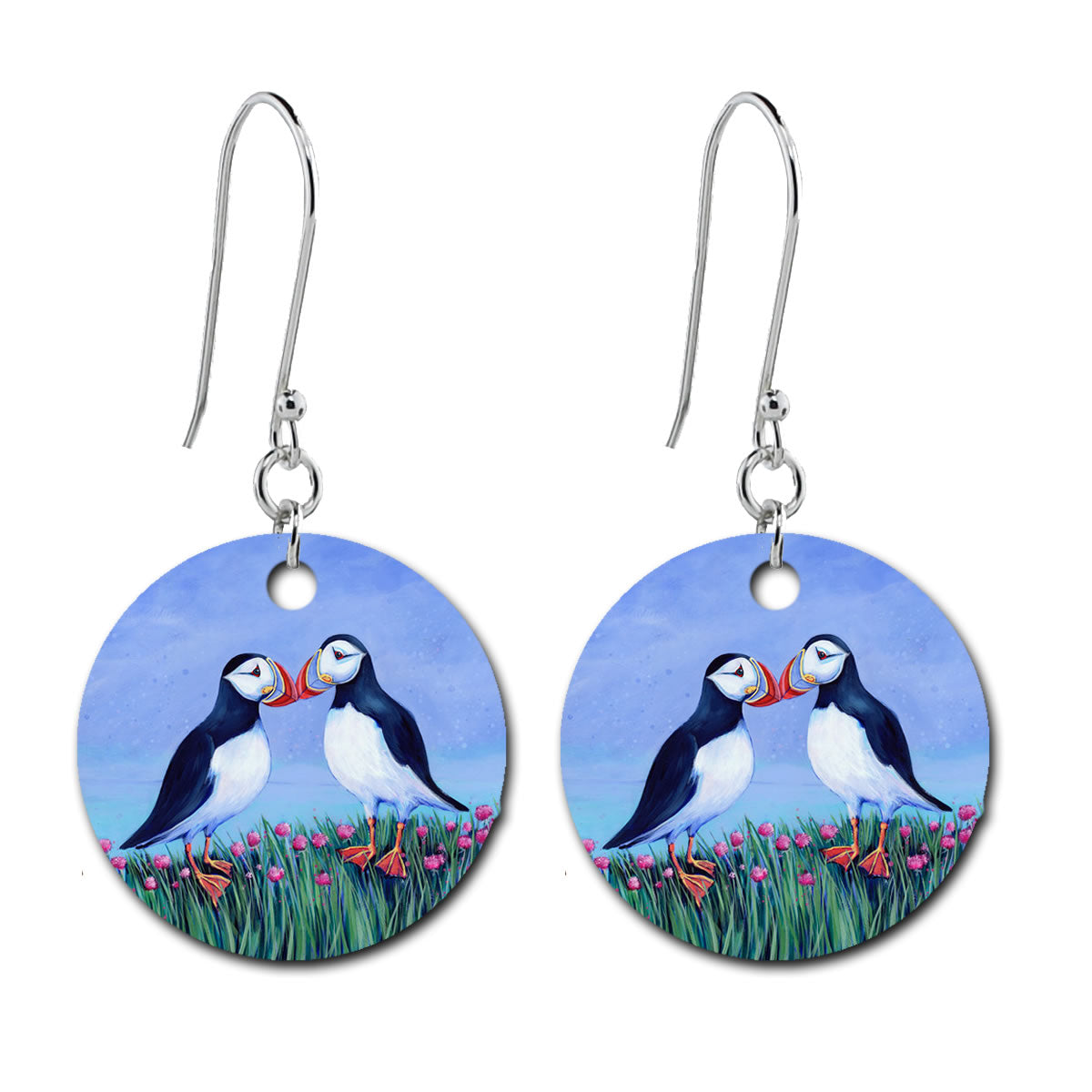 Gorgeous Puffin Earrings from a painting by artist Joanne Wishart. 
Designed and created in Northumberland by Pictimagery, the image is embedded onto 15mm x 15mm aluminium disks. The Puffin image is printed on both sides and is permanent and waterproof.

Sterling Silver fittings.
Because of the reflective nature of the metal surface, it is nearly impossible to show the true quality of the earrings - they are far superior when seen in person.