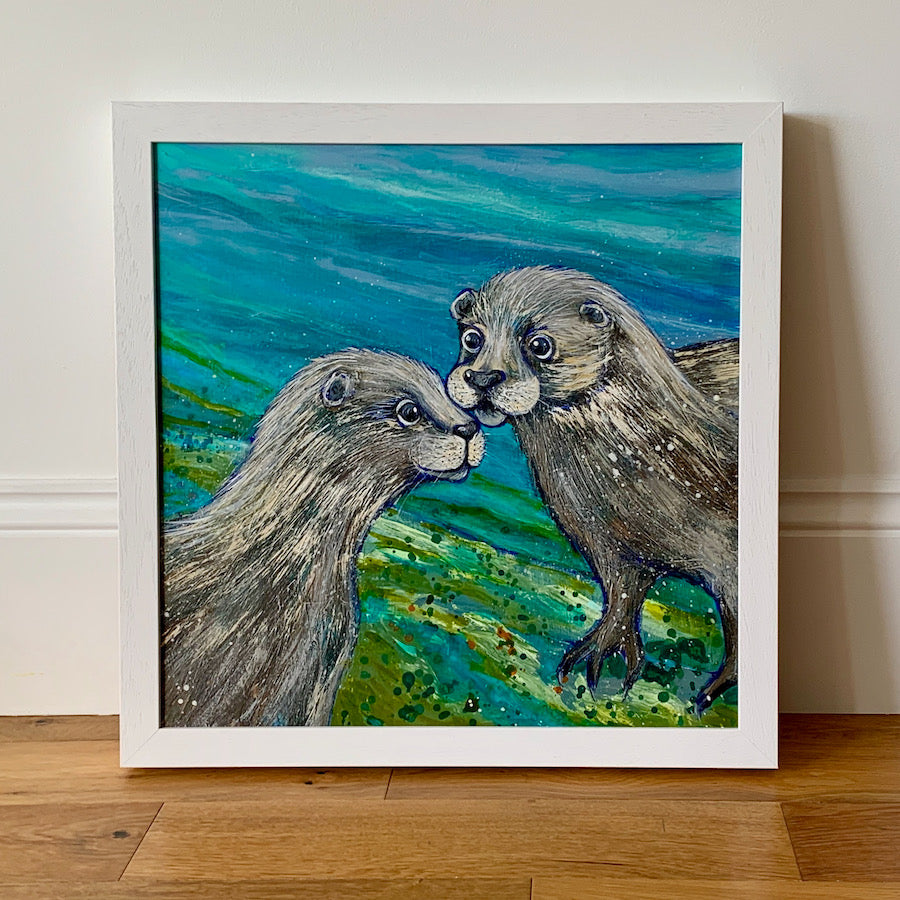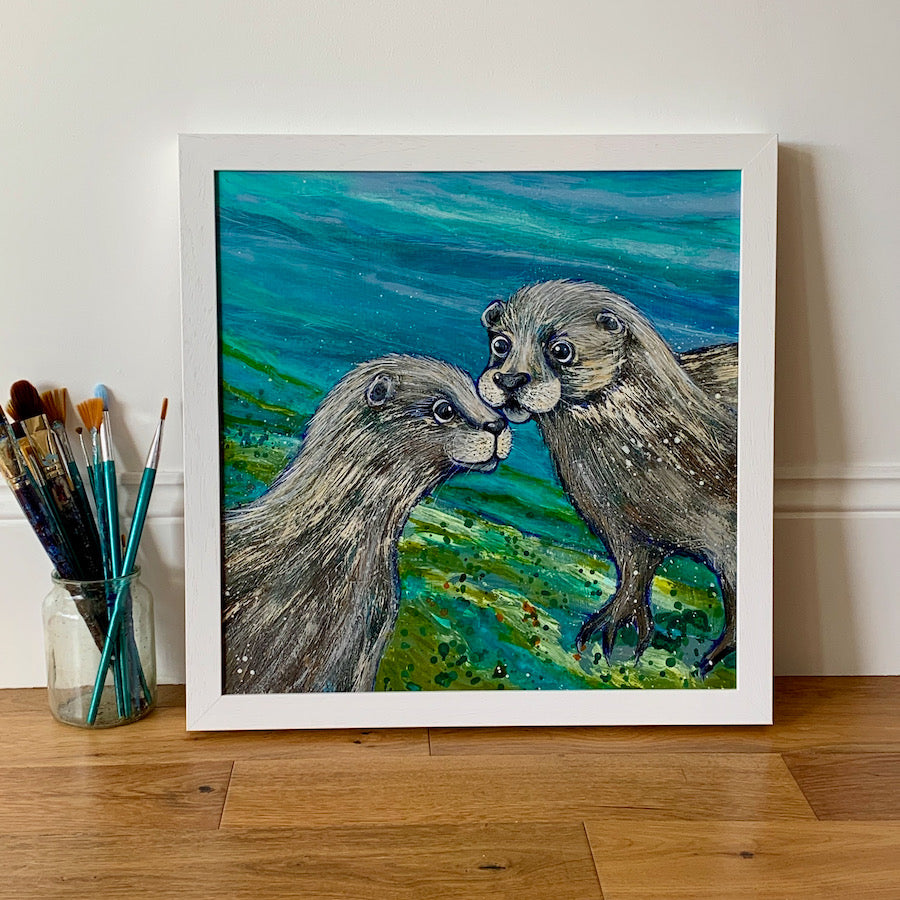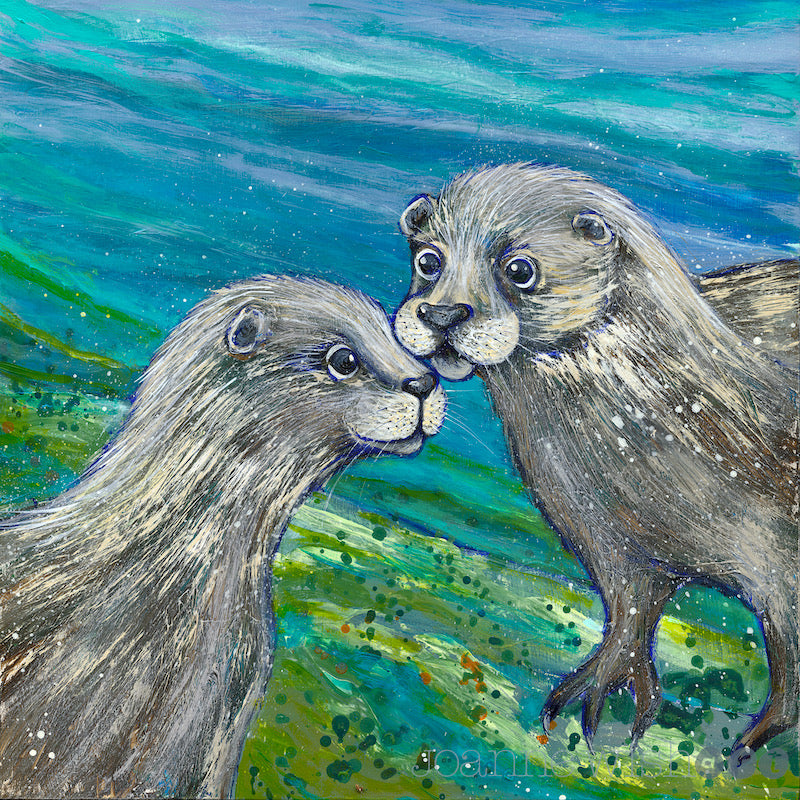 Sea Otters - Original Painting
Step into the serene world of nature with this Scottish wildlife painting by artist Joanne Wishart.
This artwork portrays the beauty of two sea otters standing gracefully in the shallows of a flowing river. The river and its gentle flow create a soothing atmosphere, transporting you to the heart of the otters' habitat. It's a perfect representation of the harmony between wildlife and their environment. The artist's attention to detail extends to the otters' expressive eyes, which seem to convey the deep connection between these two creatures.
Product Details:
Acrylic on wood board panel 
Framed in a plain white wood frame. 
Painting Size 50cm x 50cm 
Frame Size : 55cm x 55cm
Signed by the artist Joanne Wishart