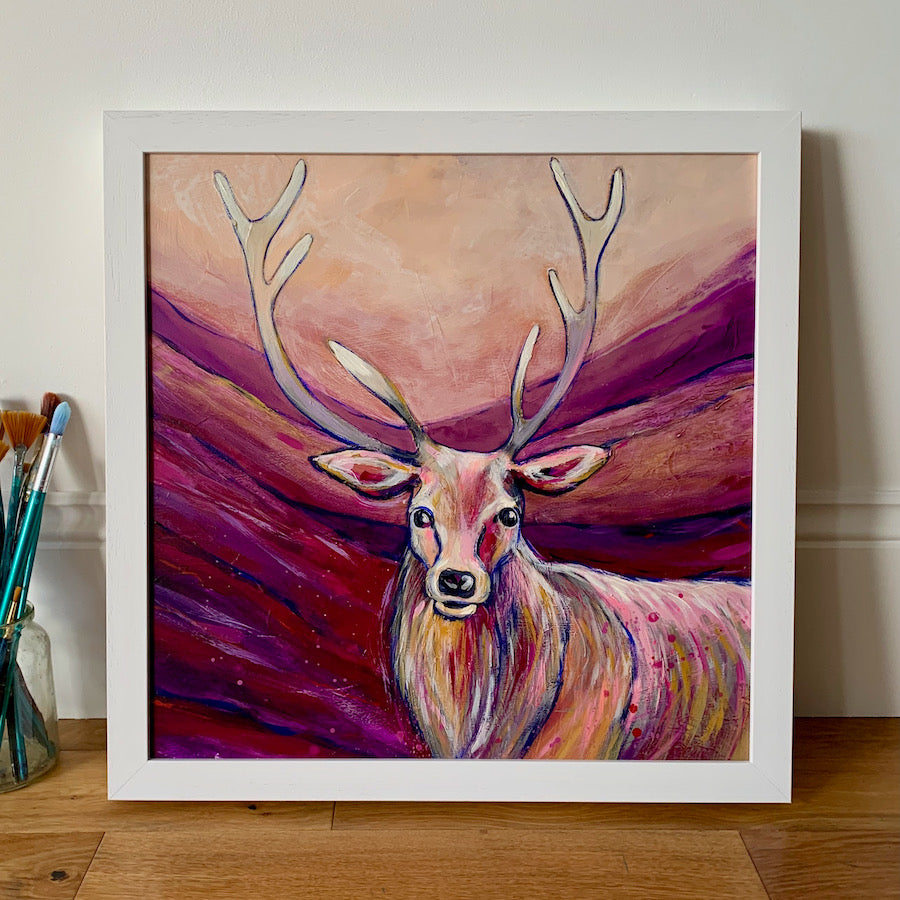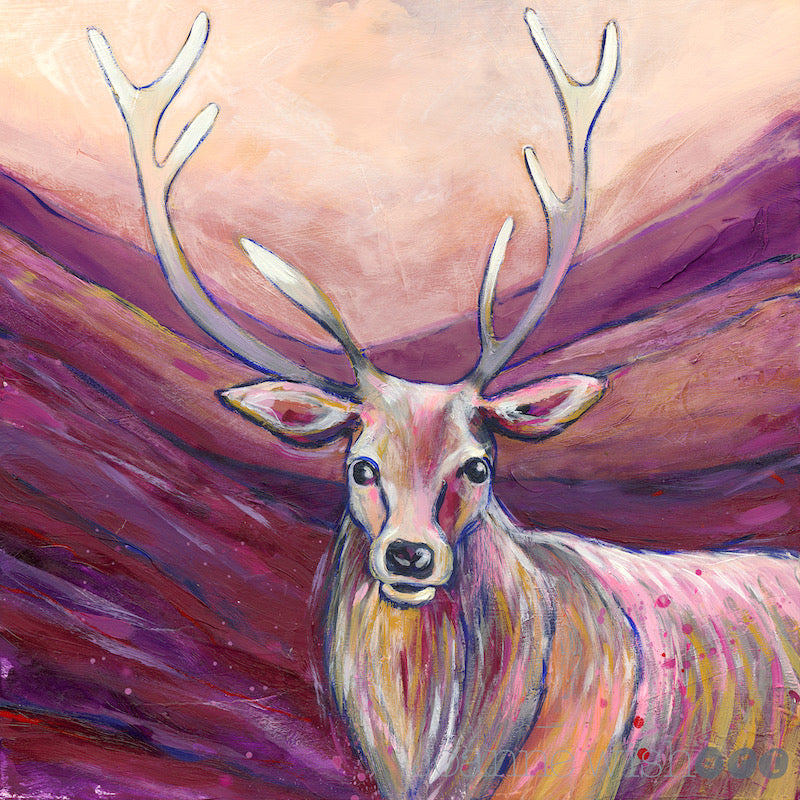 Stag in the Glen - Original Painting
The untamed beauty of the Scottish Highlands is showcased beautifully in this awe-inspiring painting by artist Joanne Wishart. This artwork captures the essence of a majestic stag, proudly displaying his large antlers and standing regally in the picturesque valley nestled between purple mountains.
Invite the majesty of the Highlands into your home and let the beauty of this painting enrich your home interior.
Product Details:
Acrylic on board panel 
Framed in a plain white wood frame. 
Painting Size: 50cm x 50cm 
Frame Size: 55cm x 55cm
Signed by the artist Joanne Wishart